CCDNDTimer
Set a timer to not be disturbed directly from your Control Center!
This tweak will allow you to set time (Hours/Minutes) where you iPhone will enter DND mode, and by the end of it, timer will shut DND state off.
How the tweak works?
After installing the tweak, go to your control center options, and add the toggle "CCDNDTimer" to your modules
A new module will be added to your control center!
At the moment you activate the toggle, a little timer will be shown below the module icon, stating how long left until DND will shut off.
If you choose to shut off DND before the timer is triggered, the timer will be reset to 0.
This tweak was made originally as a Tweak Bounty that was requested by the user /u/RTrek
There are no options to configure
Tweak was tested on iOS 13 - 14
Known Limitations:
This tweak is not fully supported with Prysm/Orion (if made changes to CC..)
The tweak is fully open-source at my GitHub
If you need support, ping me at Twitter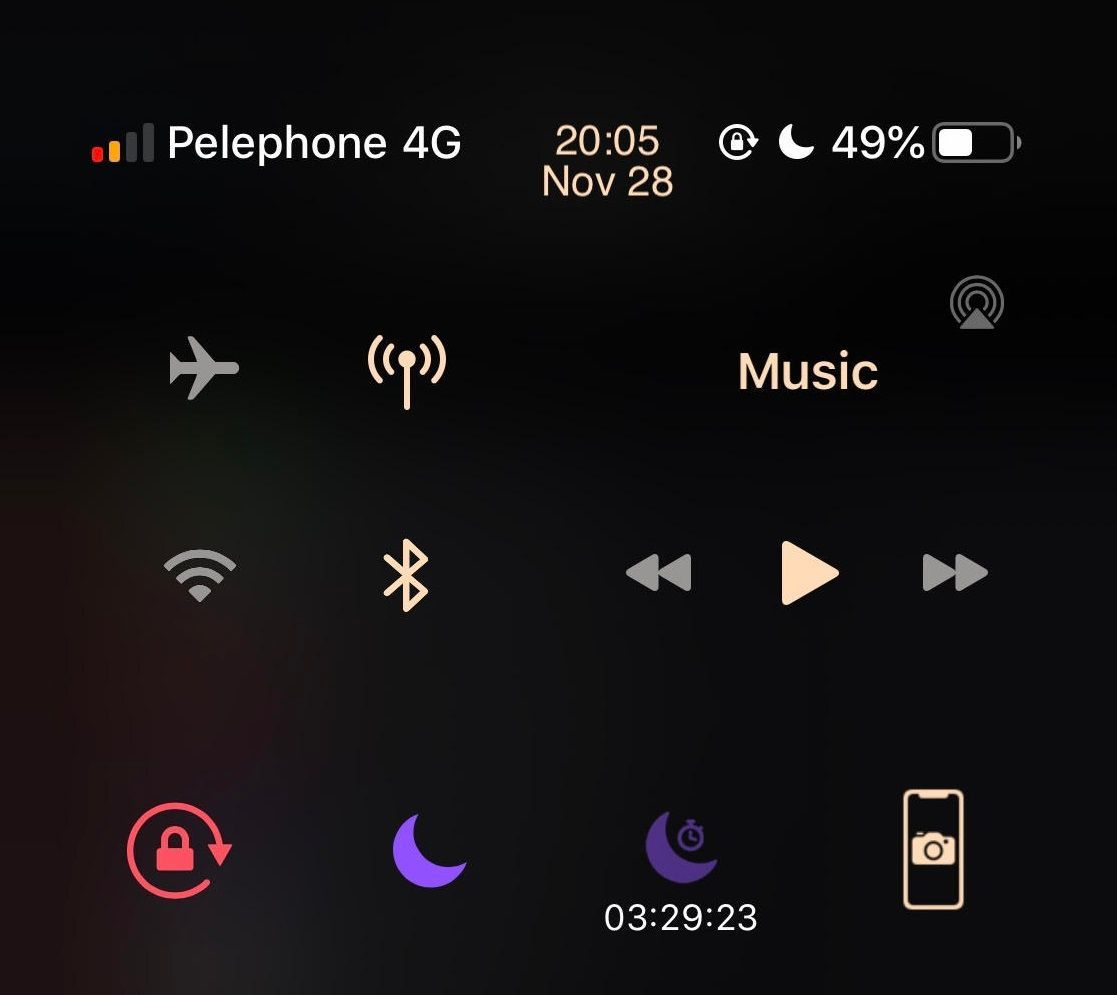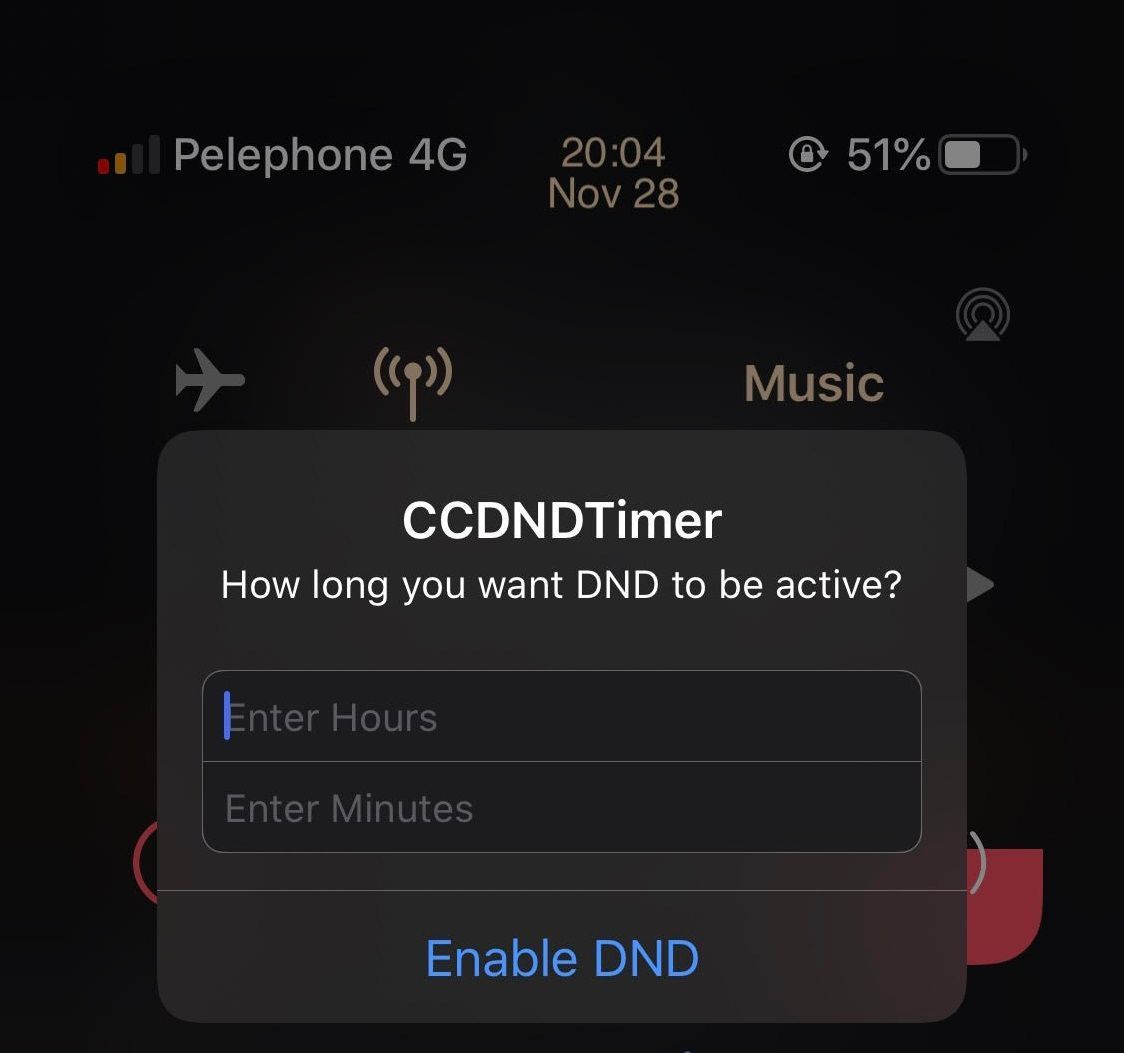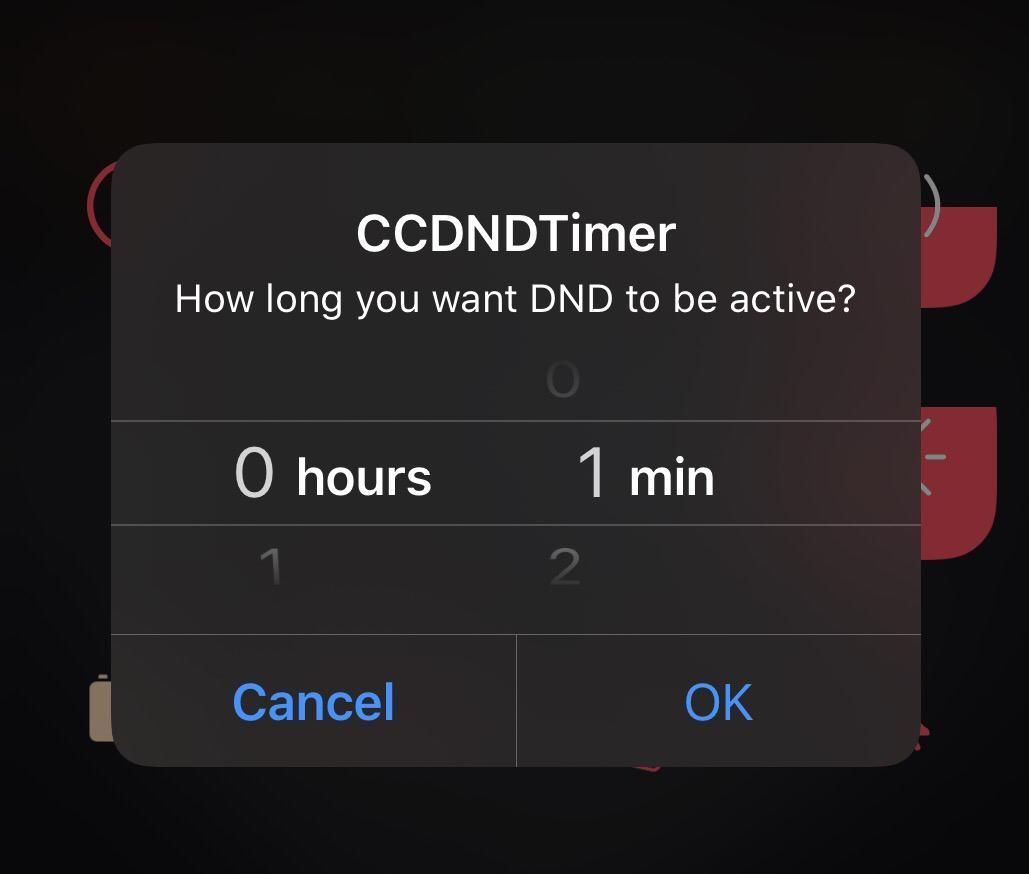 Information
Updated
December 8th, 2021
iOS Compatibility
14.8.1 - 13.0
What's New
changed to a pretty date picker (or is it?)