iOS jailbreak tweak that hides the lock screen clock/date and other lock screen elements until the user manually taps/holds down on the lock screen.
Ever felt like your lockscreen clock was blocking your breathtaking wallpaper? Houdini solves this issue by hiding the clock/date, notifications and other lock screen elements and only showing them when the user taps or holds down.
You can choose between a tap/long press and a toggle/automatic hide mode.
There are other options to hide additional lock screen elements (FaceID Lock, Quick Action toggles, etc.)
Additional option to hide elements when the phone's screen turns off.
Support tweaks like: Jellyfish, Kalm, Axon, Complications, Dualclock.
Not Compatible with SimpleLS2 and partly compatible with ColorFlow 5's full scren mode.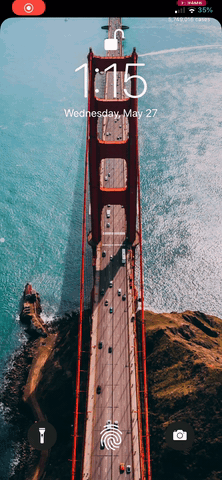 Information
iOS Compatibility
13.0 - 14.8