This tweak brings a power widget to devices on iOS 14 and later. Allowing you to quickly:
Respring
Enter Safemode
Userspace reboot
UICache
Note: If the widget doesn't show in the widget picker menu, you will probably need to run the "uicache" command.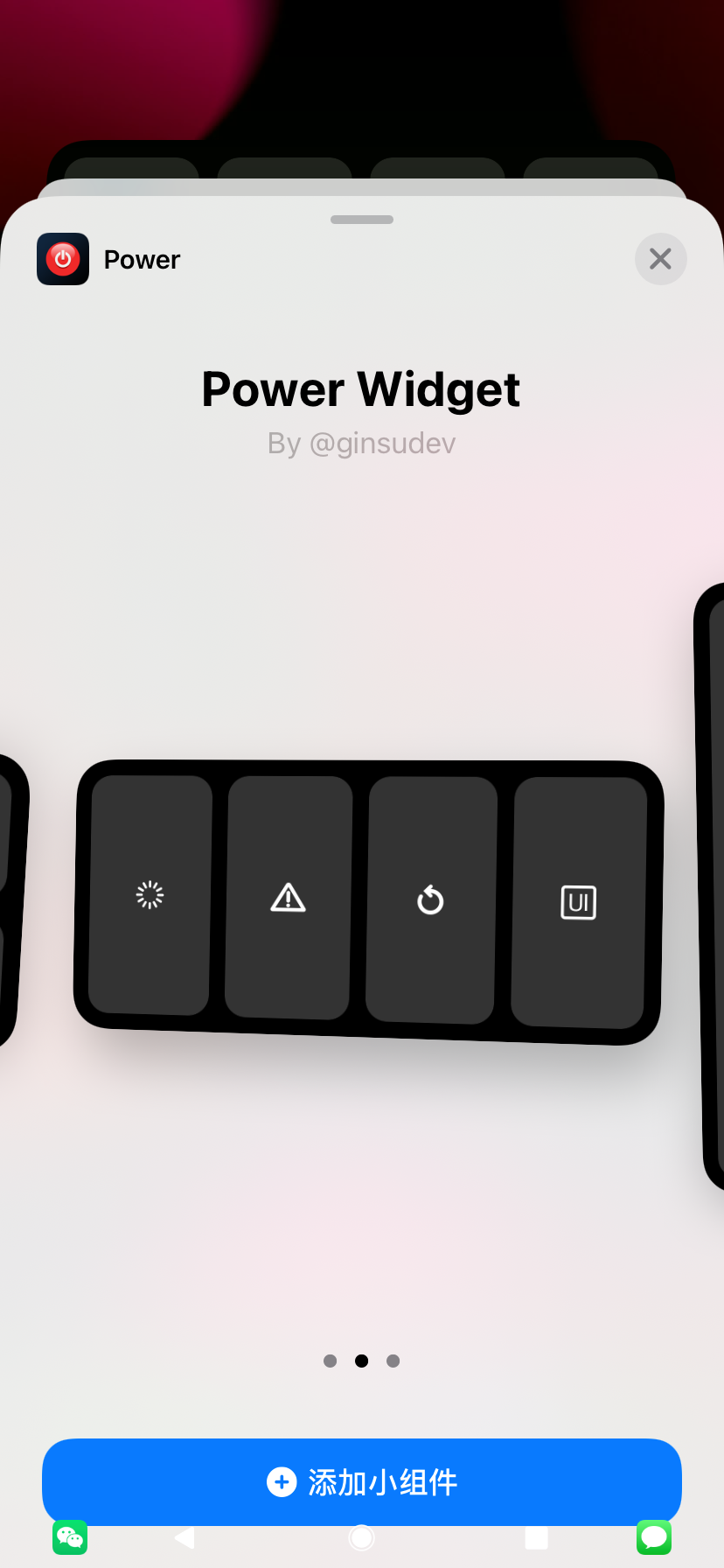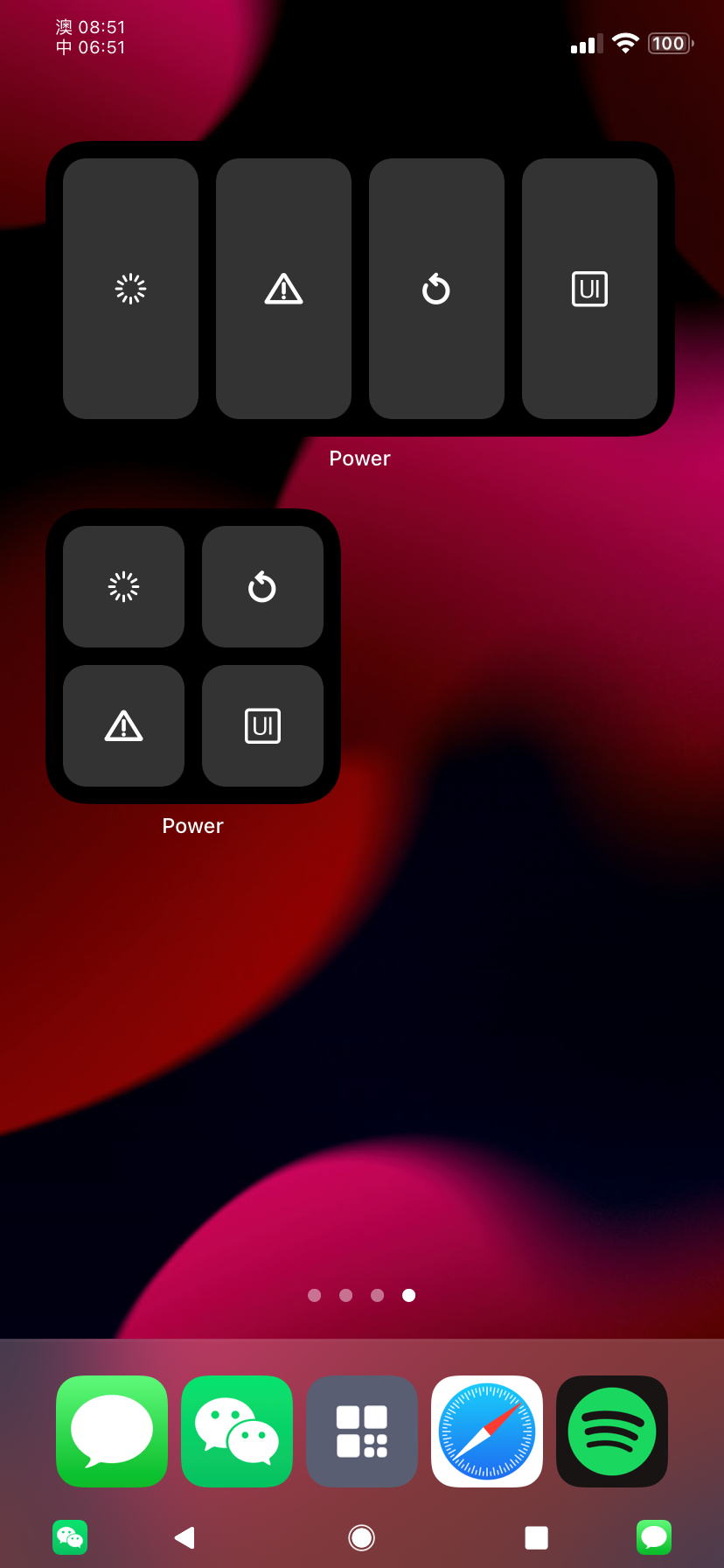 Information
iOS Compatibility
14.0 - Unknown
What's New
Fix widget disappearing sometimes.
Improved appearance of the light mode.
Code improvements.