Brings colors to your notifications!
ColorMeNotifs includes a coloring options for:
Notifications
Widgets
Music-Player
using stock or themed icons, with multiple styles to choose from:
Outline
Full Color
Both (combined)
as well as hiding some unnecessary stuff.
Furthermore, ColorMeNotifs is compatible with a wide variety of other tweaks such as:
Feel free to follow me on Twitter, which is also where you can report bugs to me.
A little donation would also be much appreciated but is not and never will be necessary.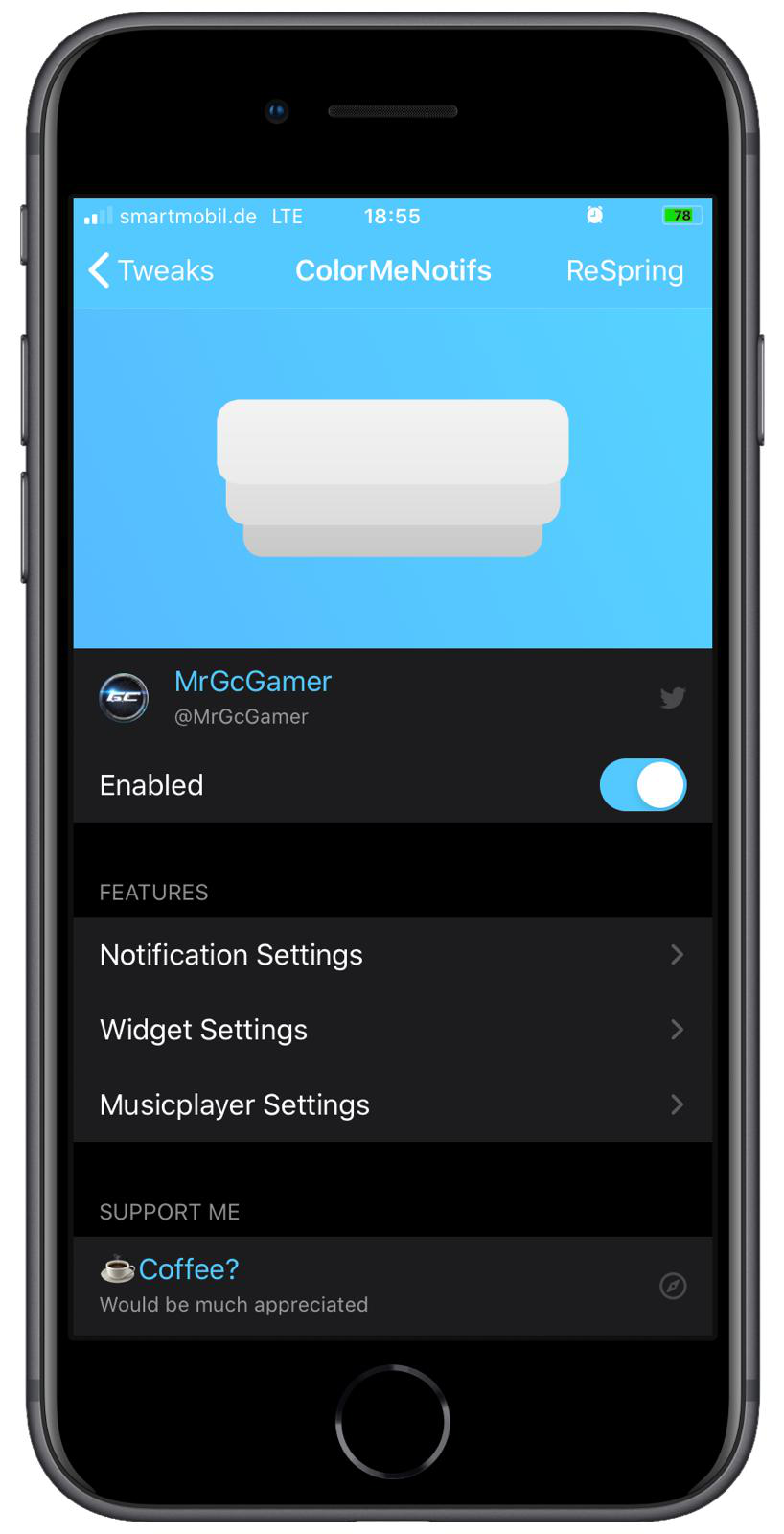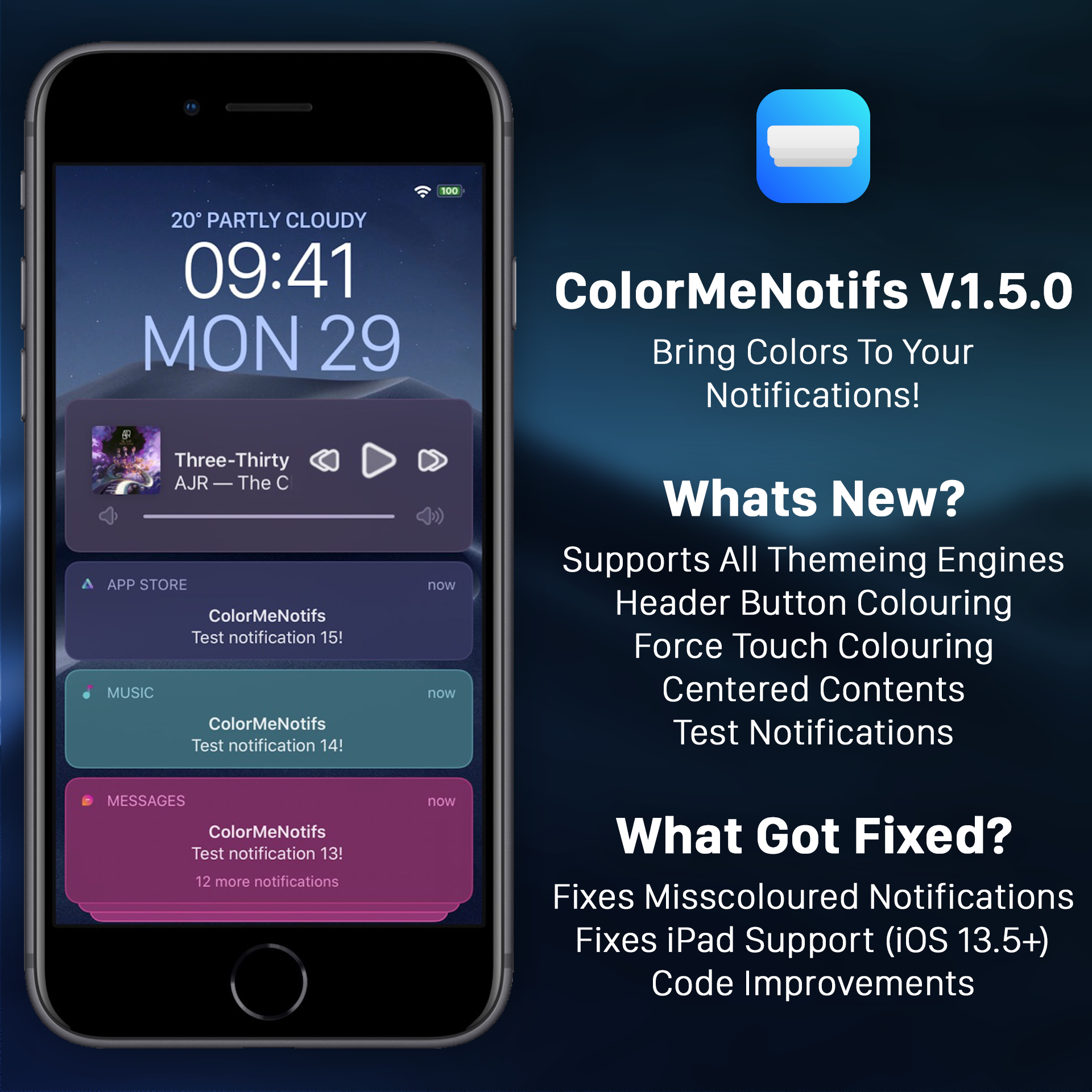 Information
Updated
September 29th, 2020
iOS Compatibility
13 - 13.7
What's New
fix some widgets not getting coloured when no icon is enabled
fixed notification colouring switch not working properly