Please disable Eclipse or Noctis for the Notes app before using this tweak.
Features:
NiceNotes gives you full customisation over the the stock Notes app. Ever wanted a darkmode for Notes? Then this tweak is for you. The default settings give you a nice darkmode but you can customise them to whatever you want. NiceNotes gives you the ability to customise:
Background color
Text color
Tint color
Status bar style
Header style
Issues go here.
Thanks to PINPAL for the icon.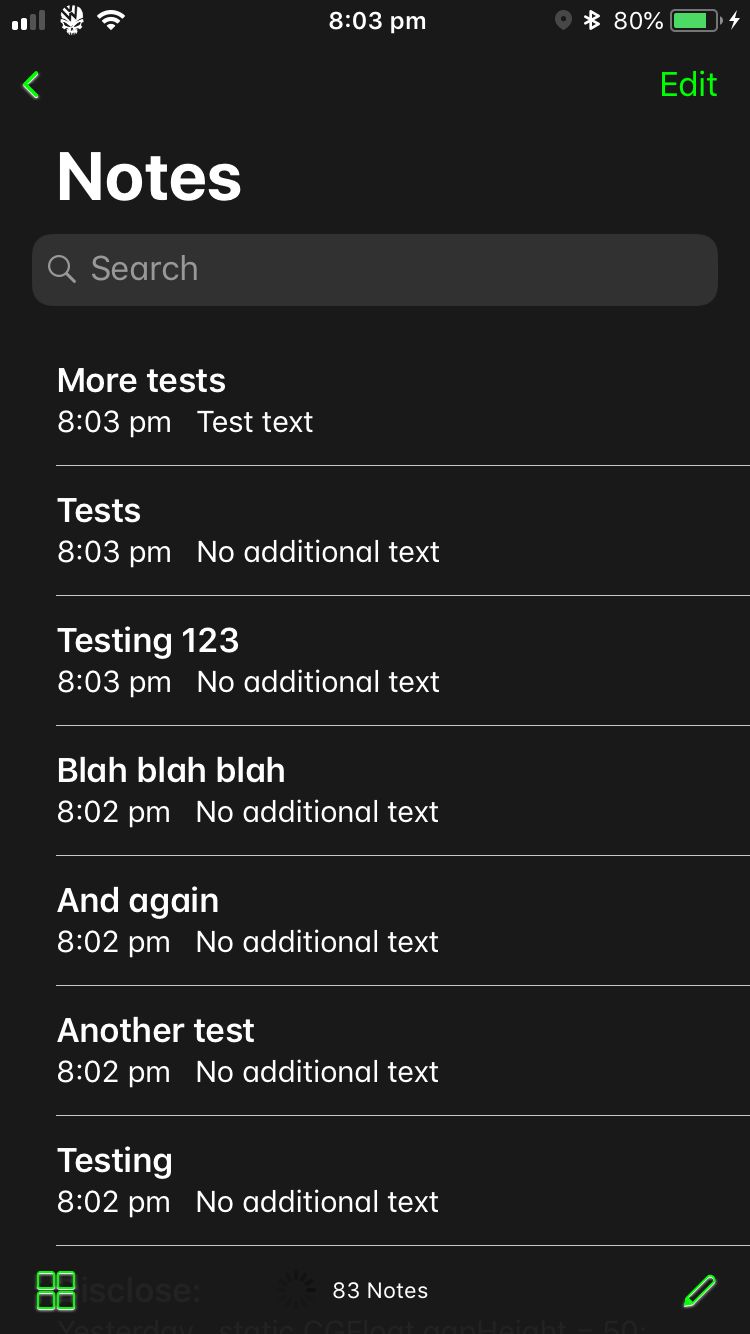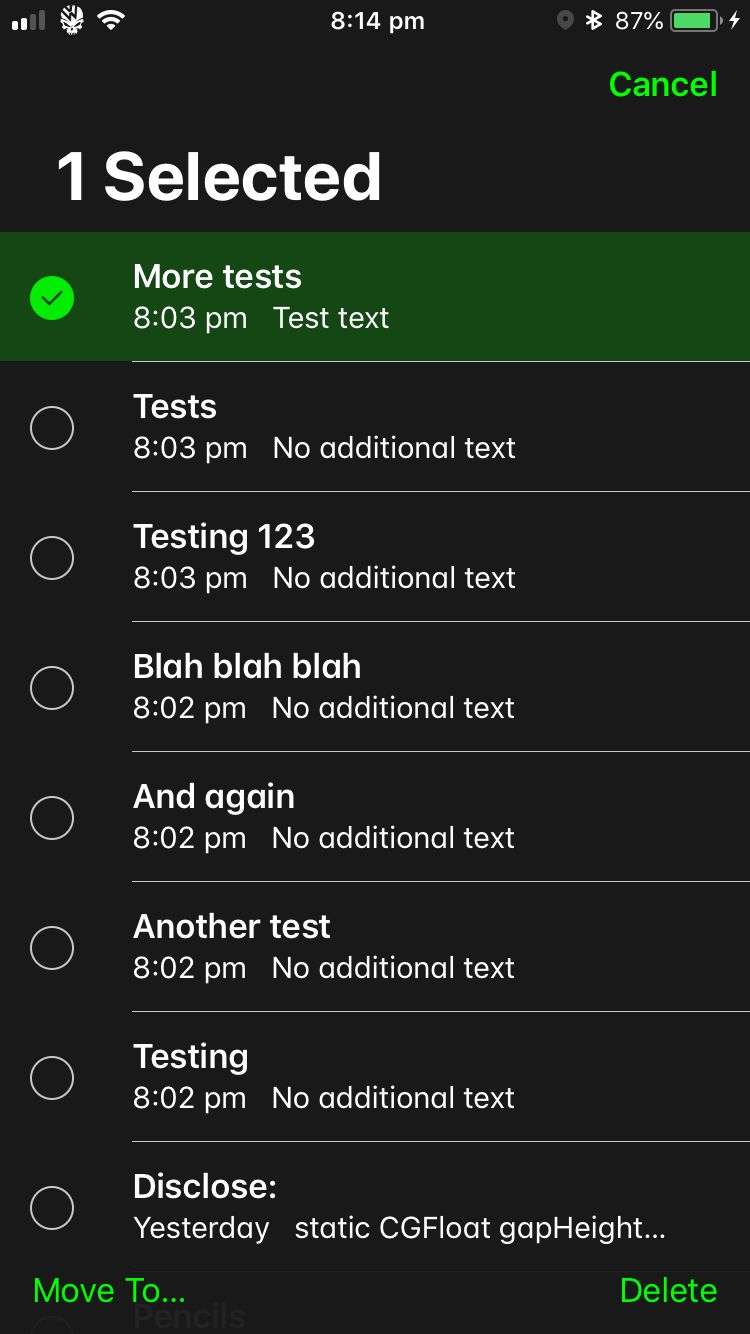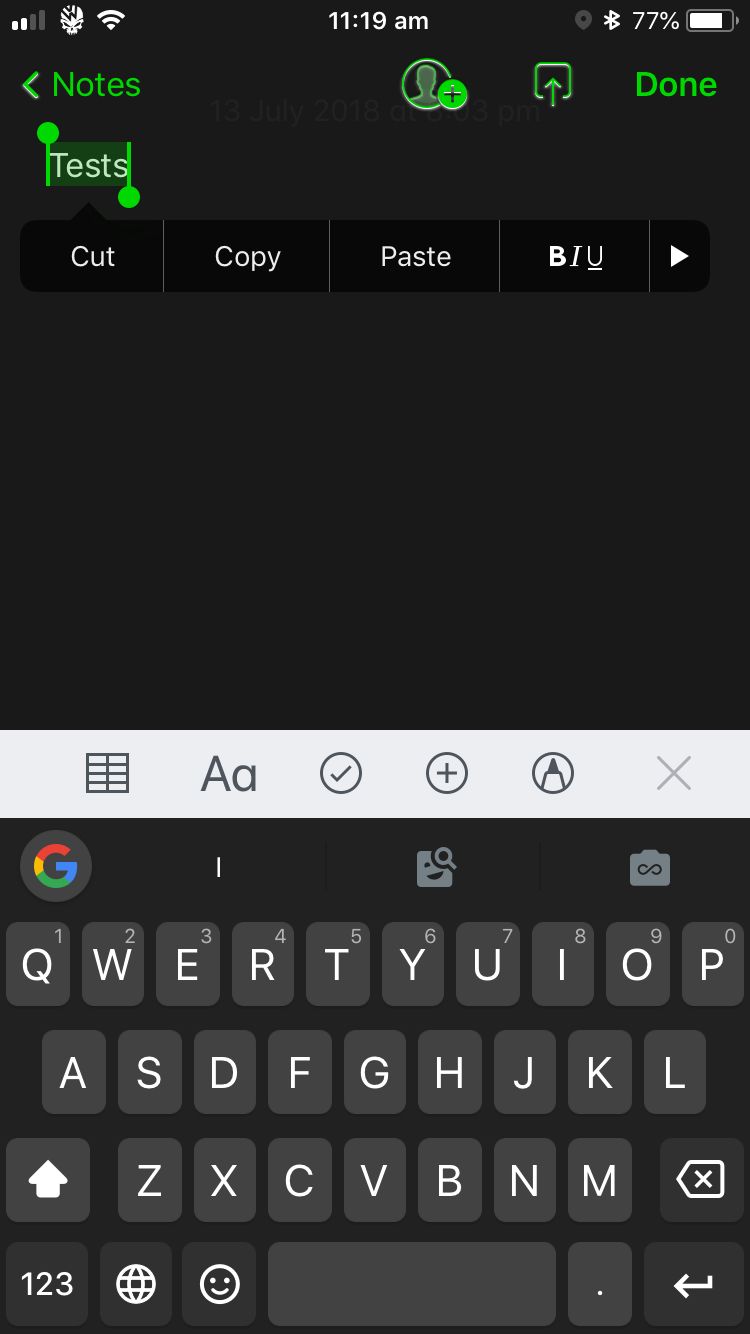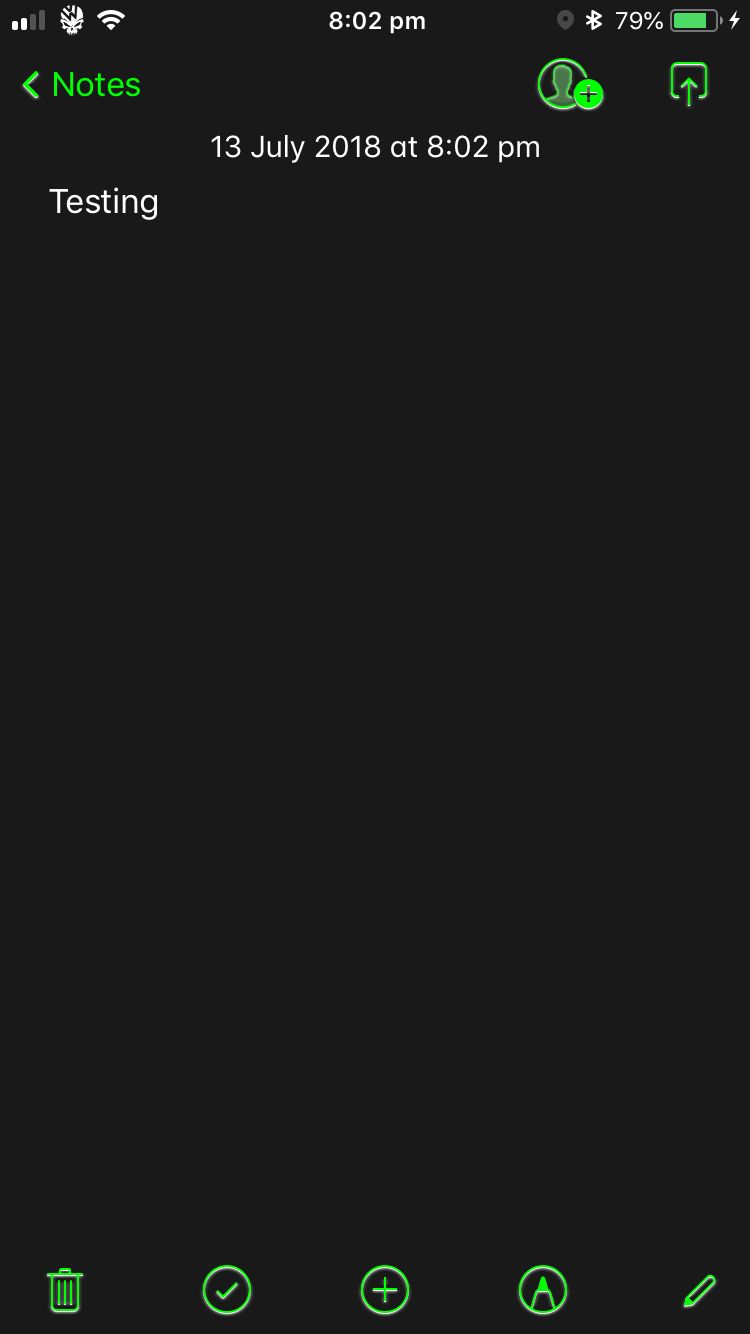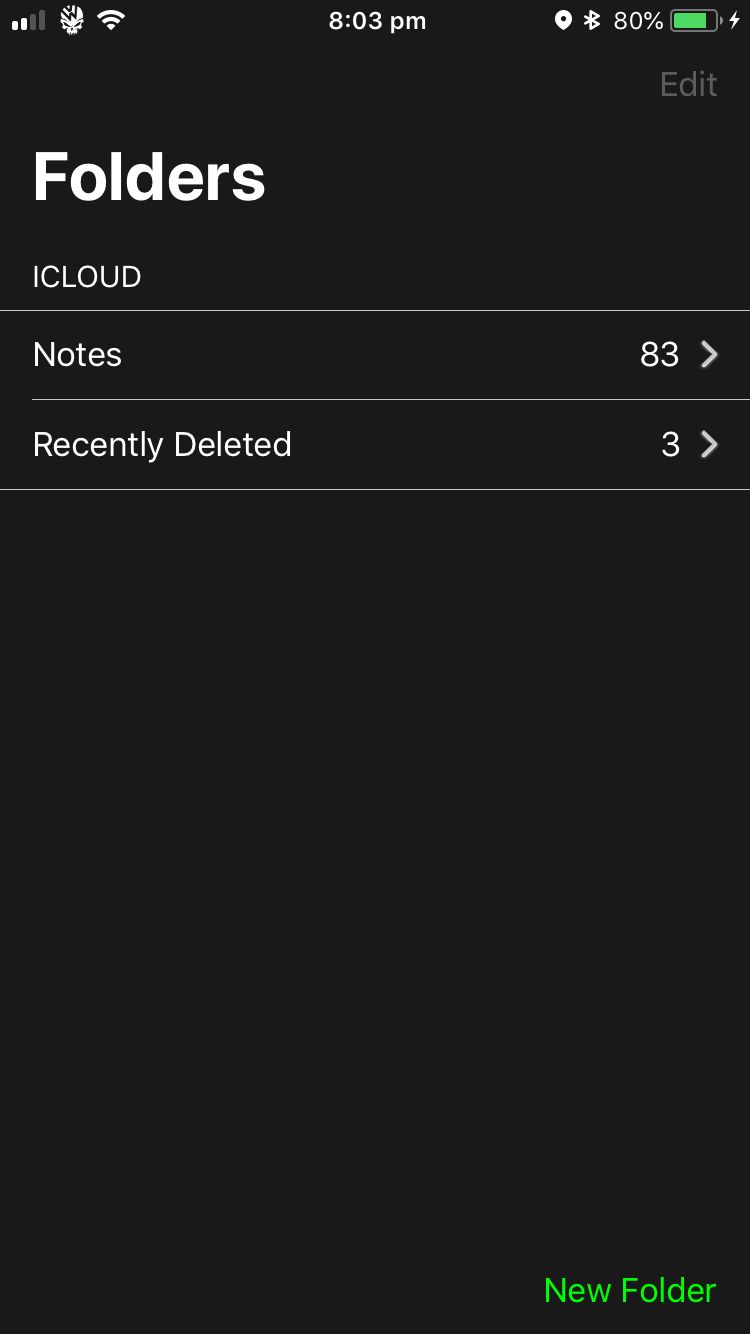 Information
iOS Compatibility
1.0 - Unknown
What's New
Fix automatic scrolling bug