Carbon
Dark mode for iOS 11 and 12
Efficient.
Carbon has been built from the ground up for performance. Carbon is up to 3.5 times more memory efficient than other dark mode alternatives ensuring the smoothest and best battery experiance possible.
Simple.
Carbon works without requiring a respring, to toggle dark mode simply use the included CC module. All options can be enabled or disabled instantly via settings, no respring required.
Beautiful.
Carbon brings dark mode to all the blurred SpringBoard elements, most notably all notifications, widgets, 3D touch menus and folders.
Carbon supports most stock iOS applications and applications can be enabed through the select applications menu in preferences with support for 3D party apps coming soon.
Support.
Most stock applications are supported as well as all blurred SpringBoard elements. Third party apps will slowly become supporte through future updates.
Refunds:
Refunds will be provided without question for all requests made within 24 hours of purchase. Within 7 days of purchase refunds will be provided if a major issue with the tweak is found. Any attempt to fraud this policy will be rejected.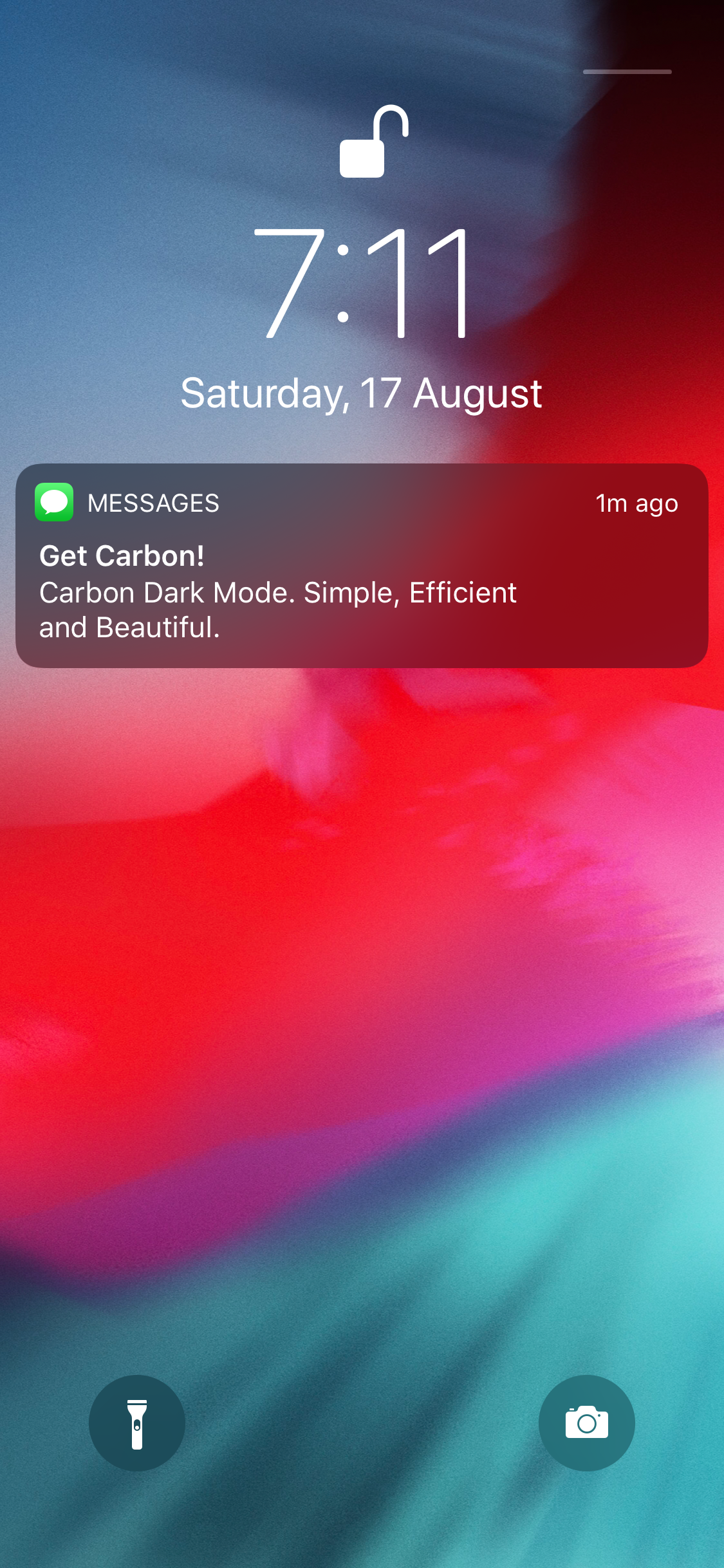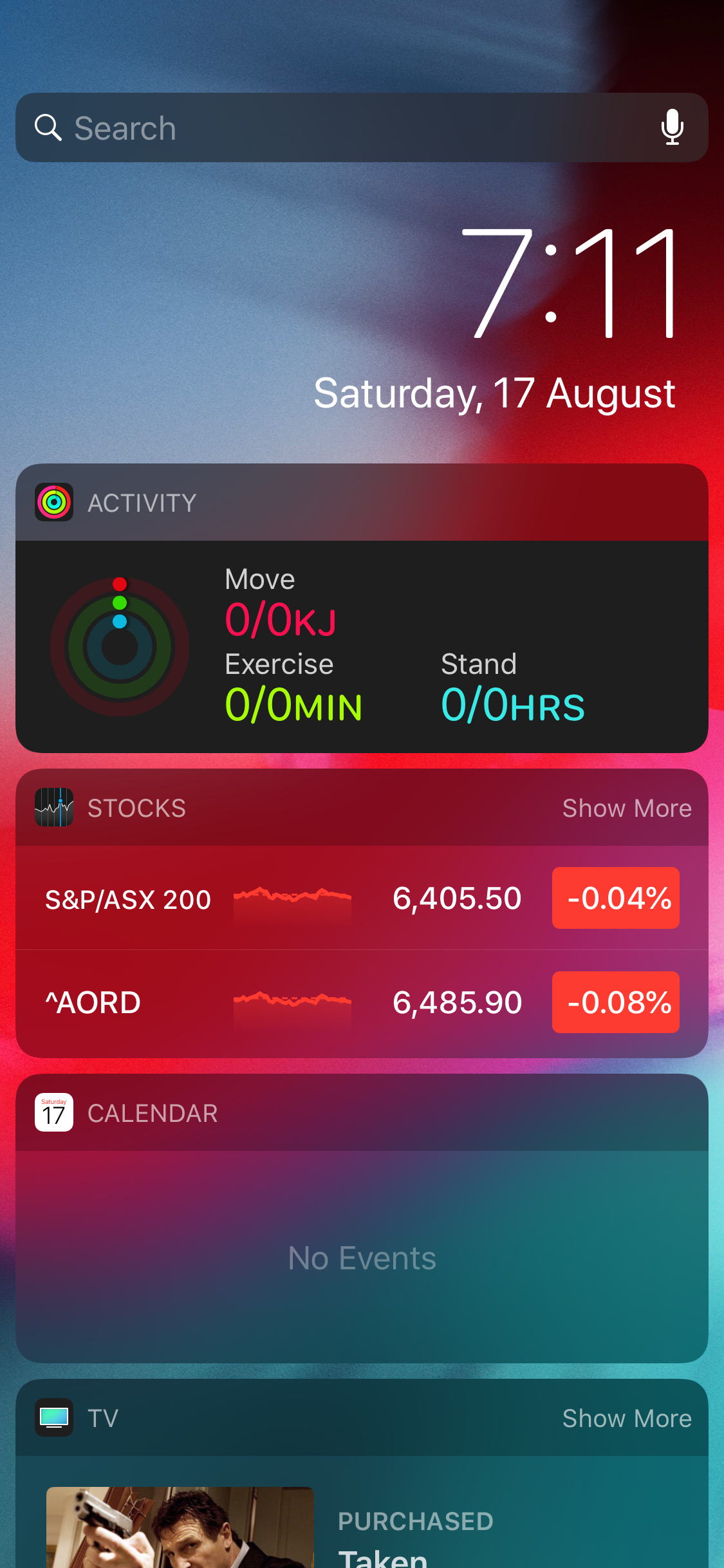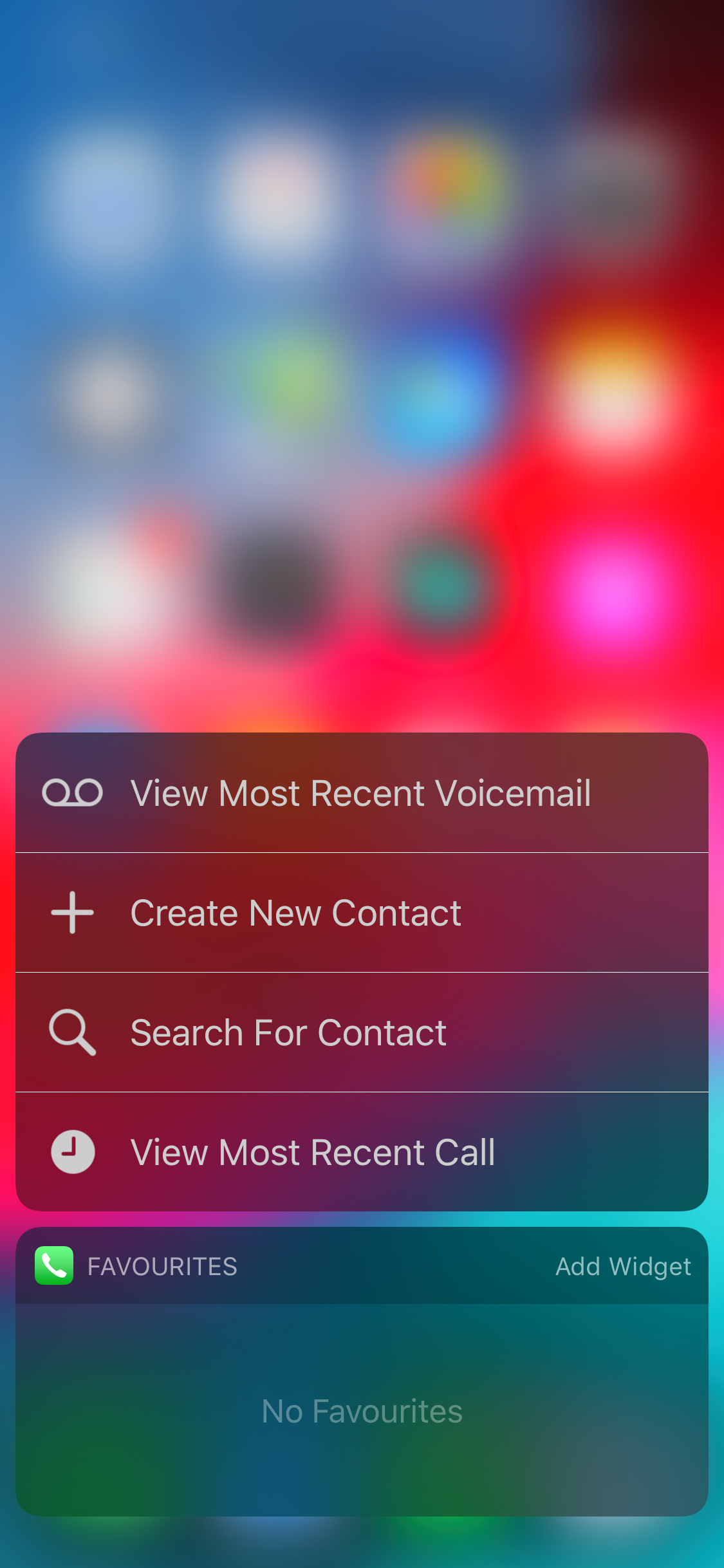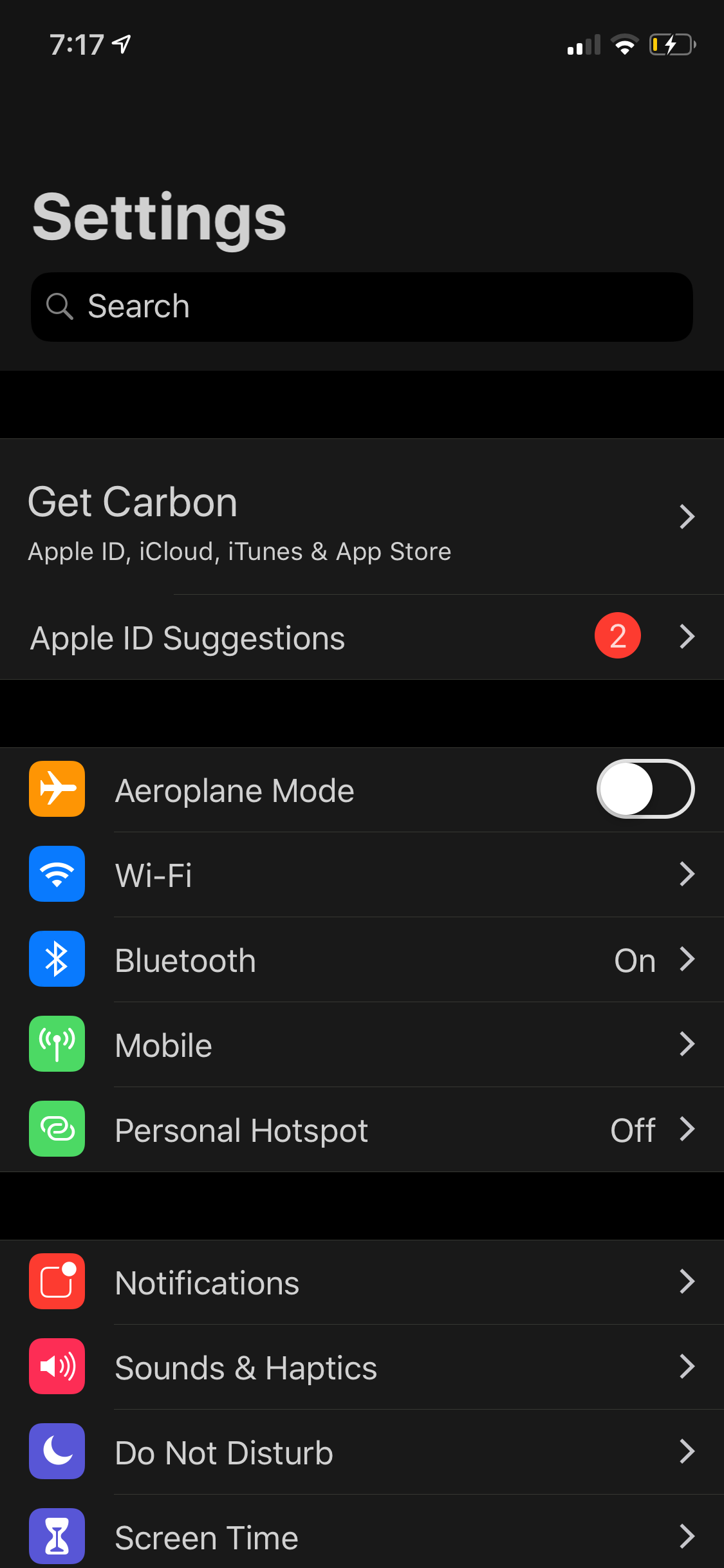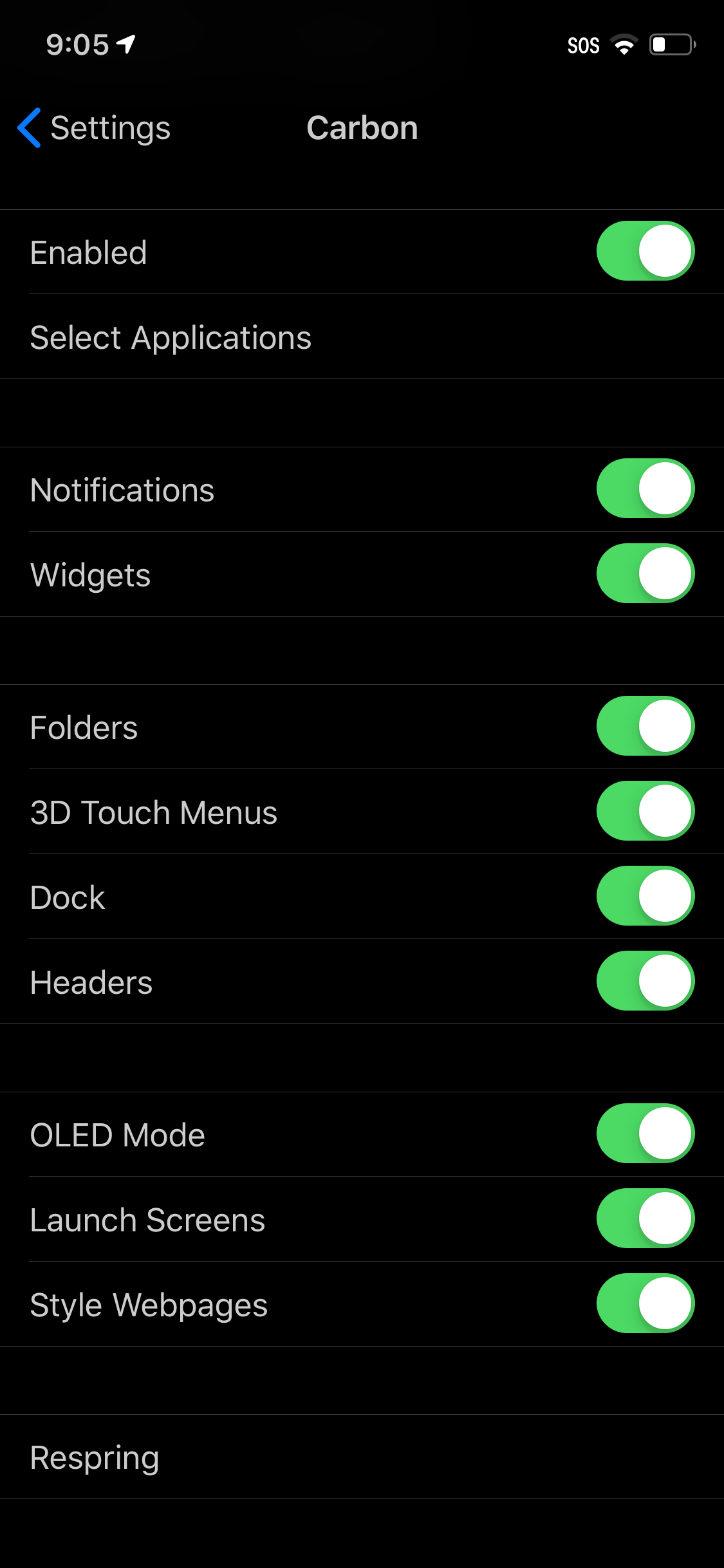 Information
Updated
September 19th, 2019
iOS Compatibility
11.0 - 12.4
What's New
Improved app performance.
Improved general app theming.
Fixed app preferences.