Quickly glance at your Up-Next Info from your Lock Screen!
Sakal allows you to quickly view the Up-Next Info on your lock screen! You no longer need to go to the clock app to peek at your next alarm Or open Calendar or Reminders App. Additional features are as follows :
Next Alarm :
Alarm Type (Next Alarm, Time until Next Alarm or Both)
Specify Custom format (Please refer https://nsdateformatter.com/)
Specify placeholder text when you have no alarms!
Next Event/Reminder :
Event Type (Reminder, Calendar or Both)
Exclude All Day Events
Number of Days Ahead to look for
Specify placeholder text when you have no events!
Refresh Interval (In Mins)
Other Features :
Customize Font size, alignment, weight & color
Change the position of the label on the lock screen
Label fades away when swiping to the widget page or when the charging screen appears to provide a non-intrusive experience
Bugs/Feature Requests -> [email protected]
Twitter -> https://twitter.com/p2kdev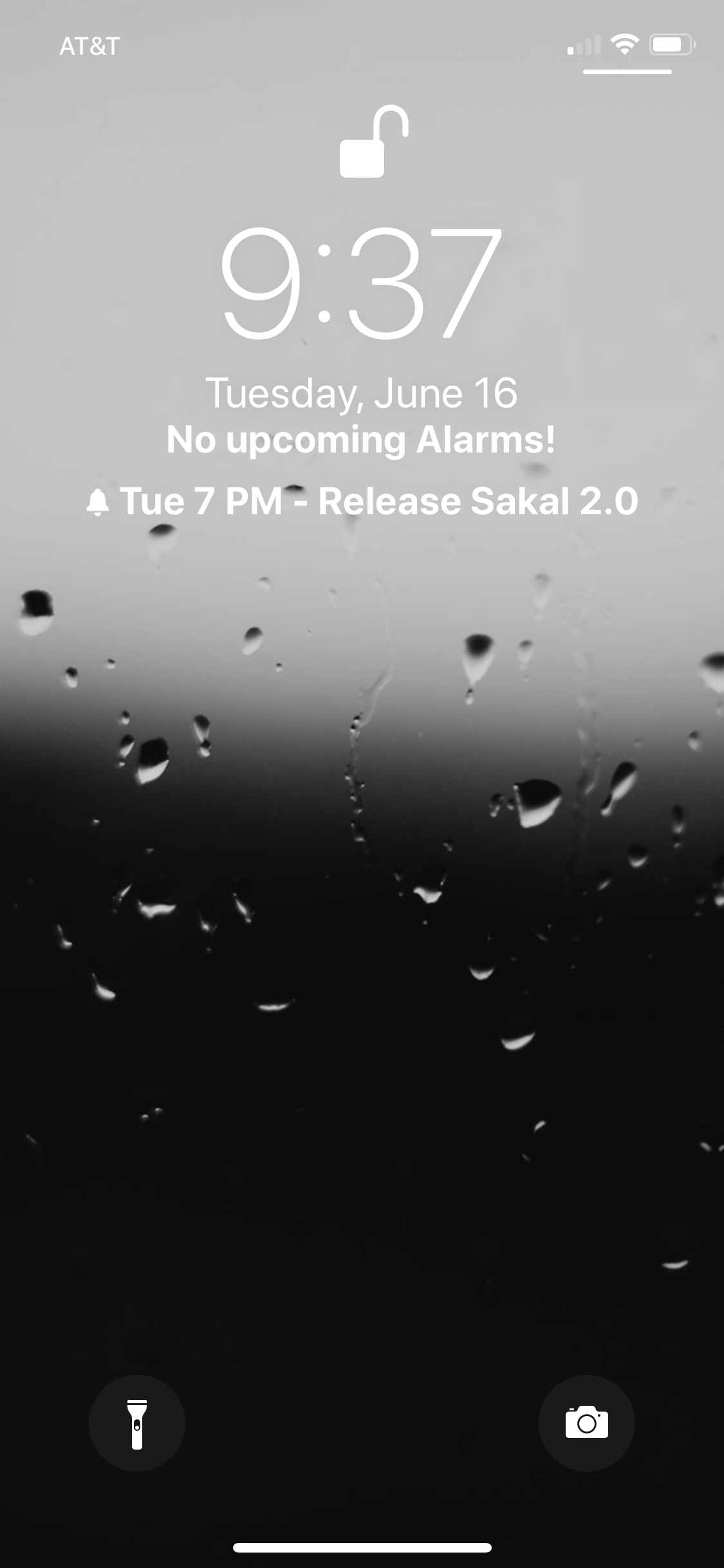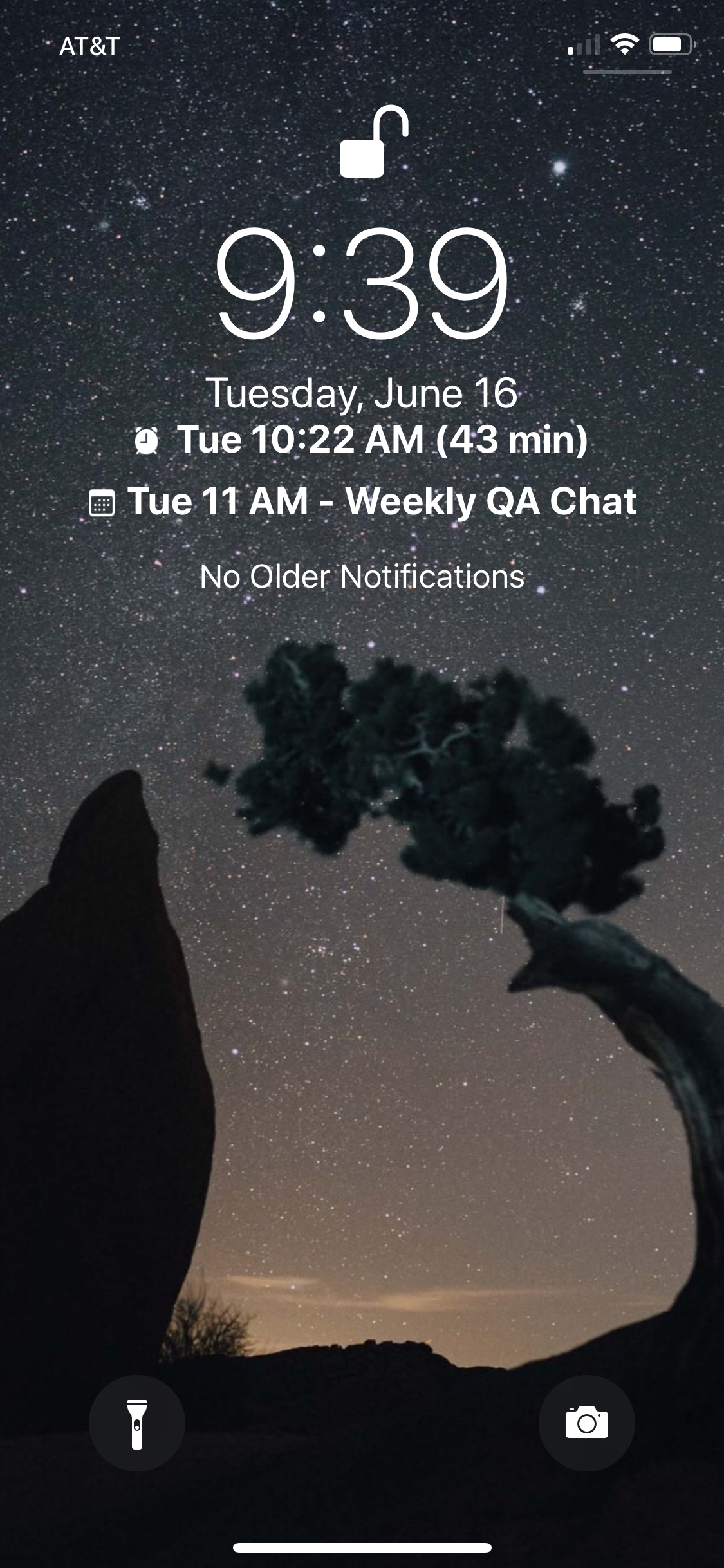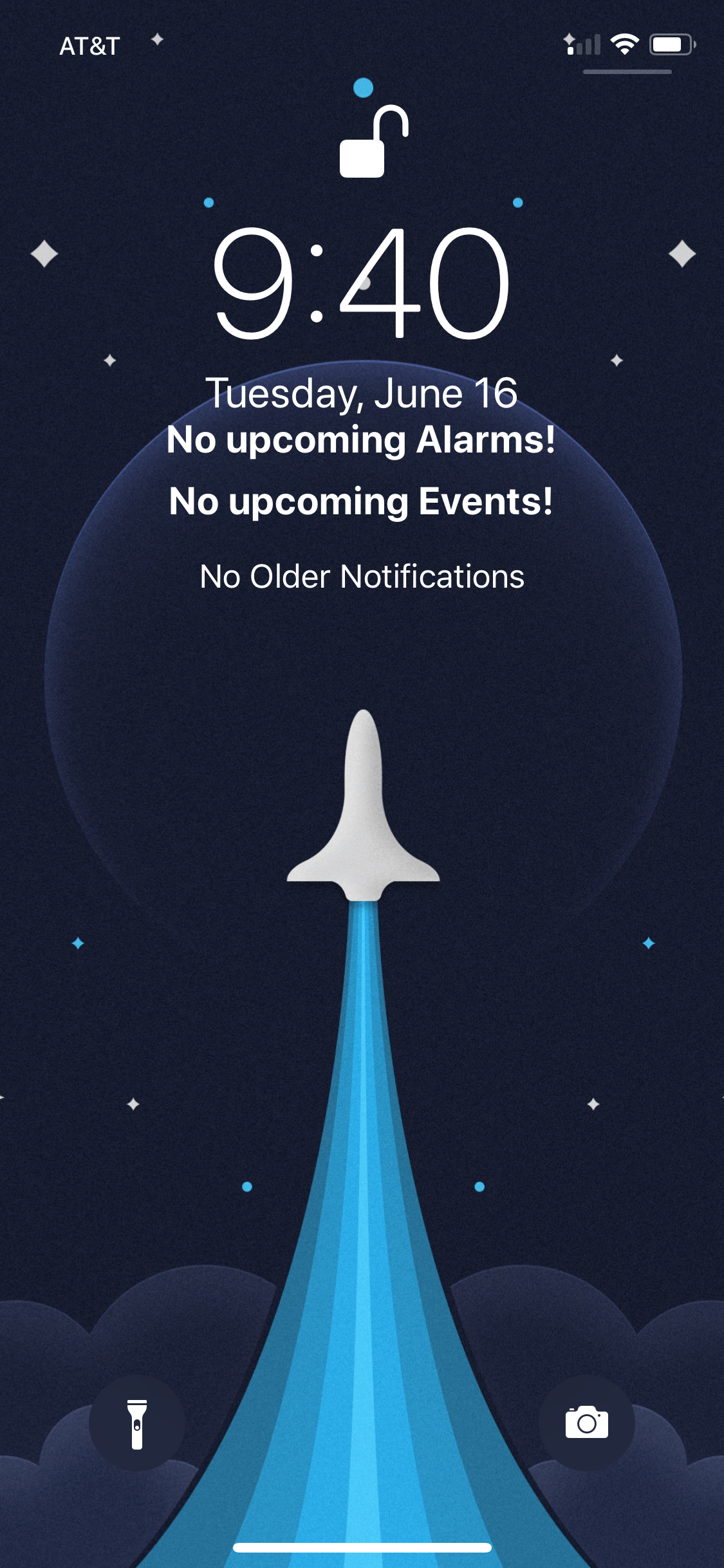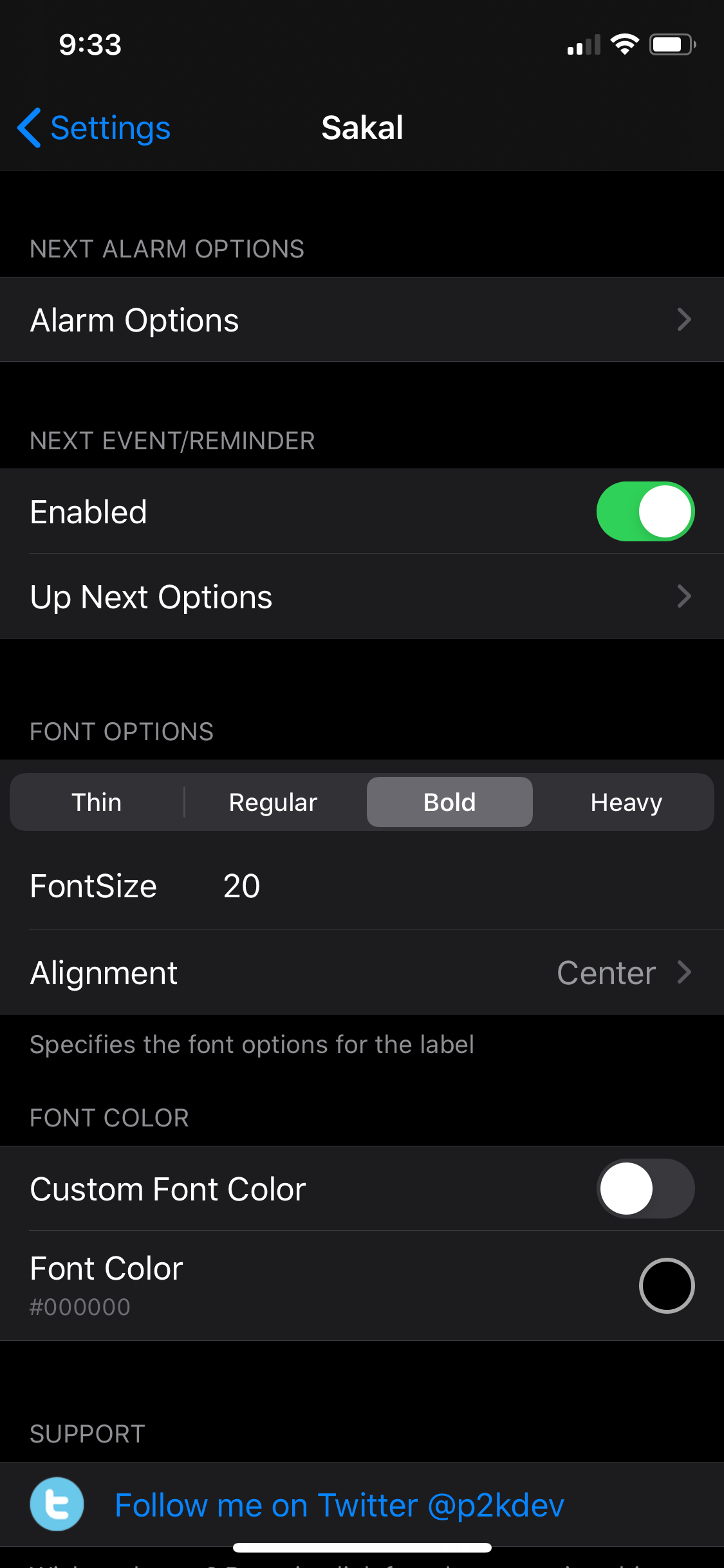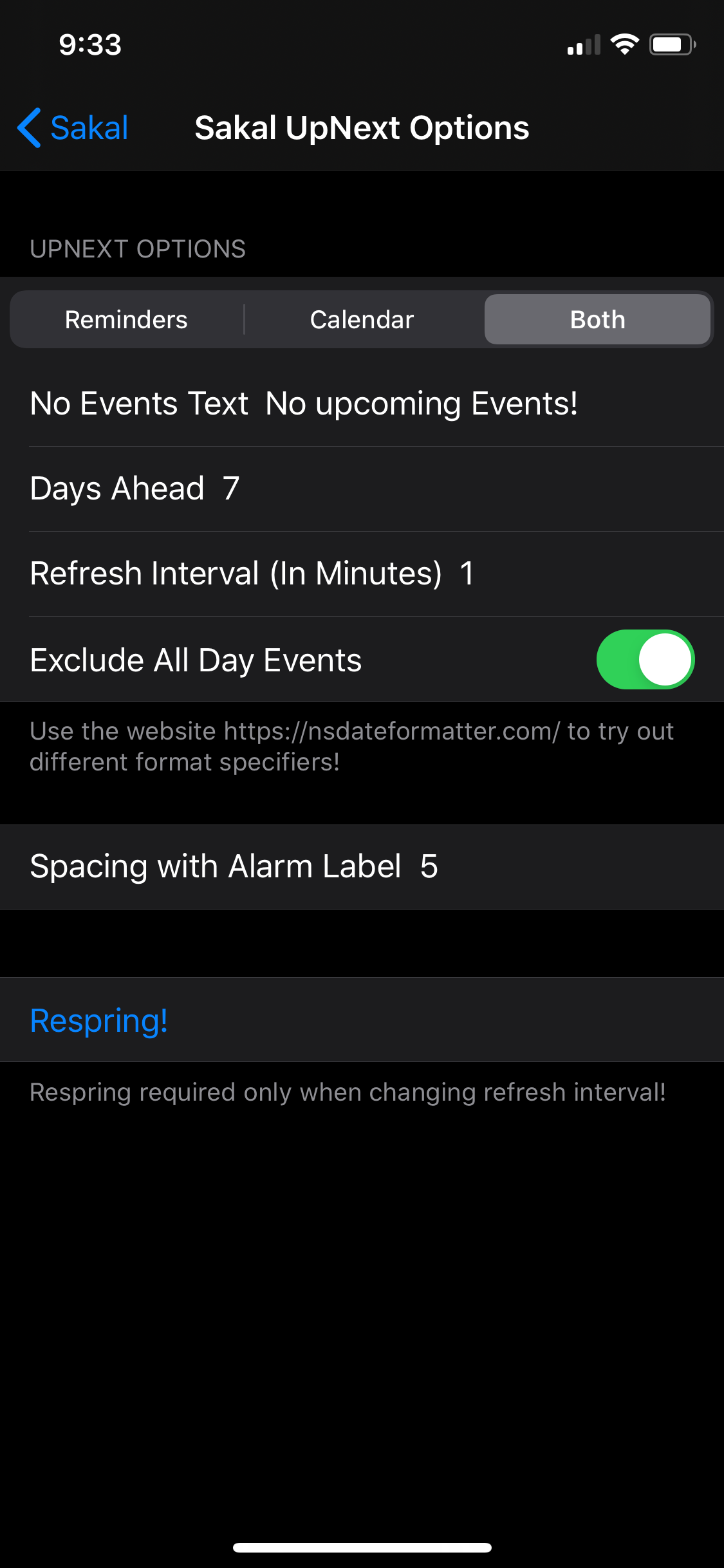 Information
iOS Compatibility
13 - Unknown
What's New
Added Y Offset options when using Smart Alignment
Minor Fixes for the weather condition label