FlyFly, Twitter Alert Animator
Tweaks
With FlyFly your Twitter notifications come to life.
Twitter-Bird animation in your LockScreen when the alert appear.
You can select two different tweets sounds for the alert, to know without pick up your phone, that is a tweet, and not another notification.
(iOS 13.1-14.3)
.
.
Thank you for your choice!
.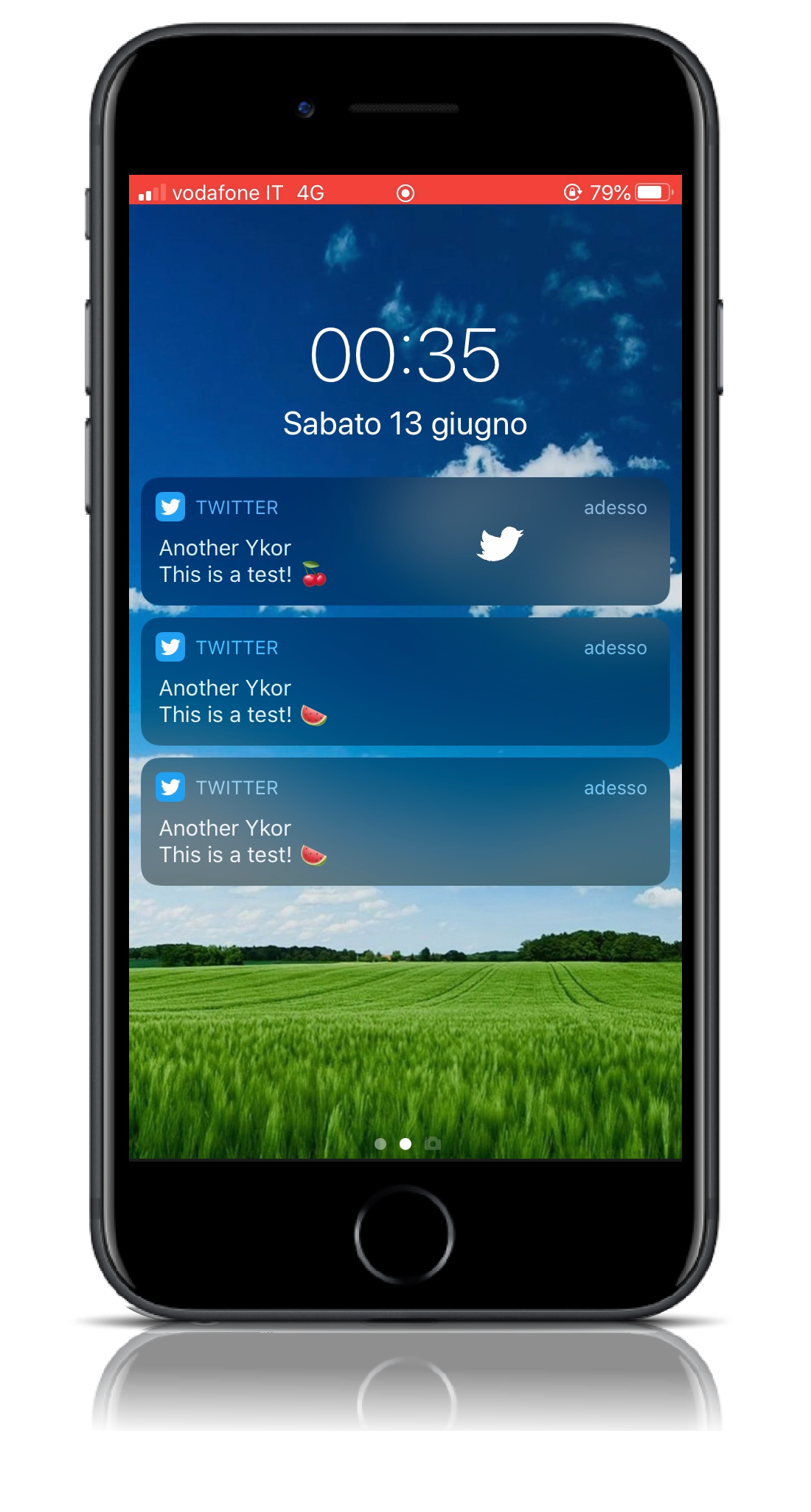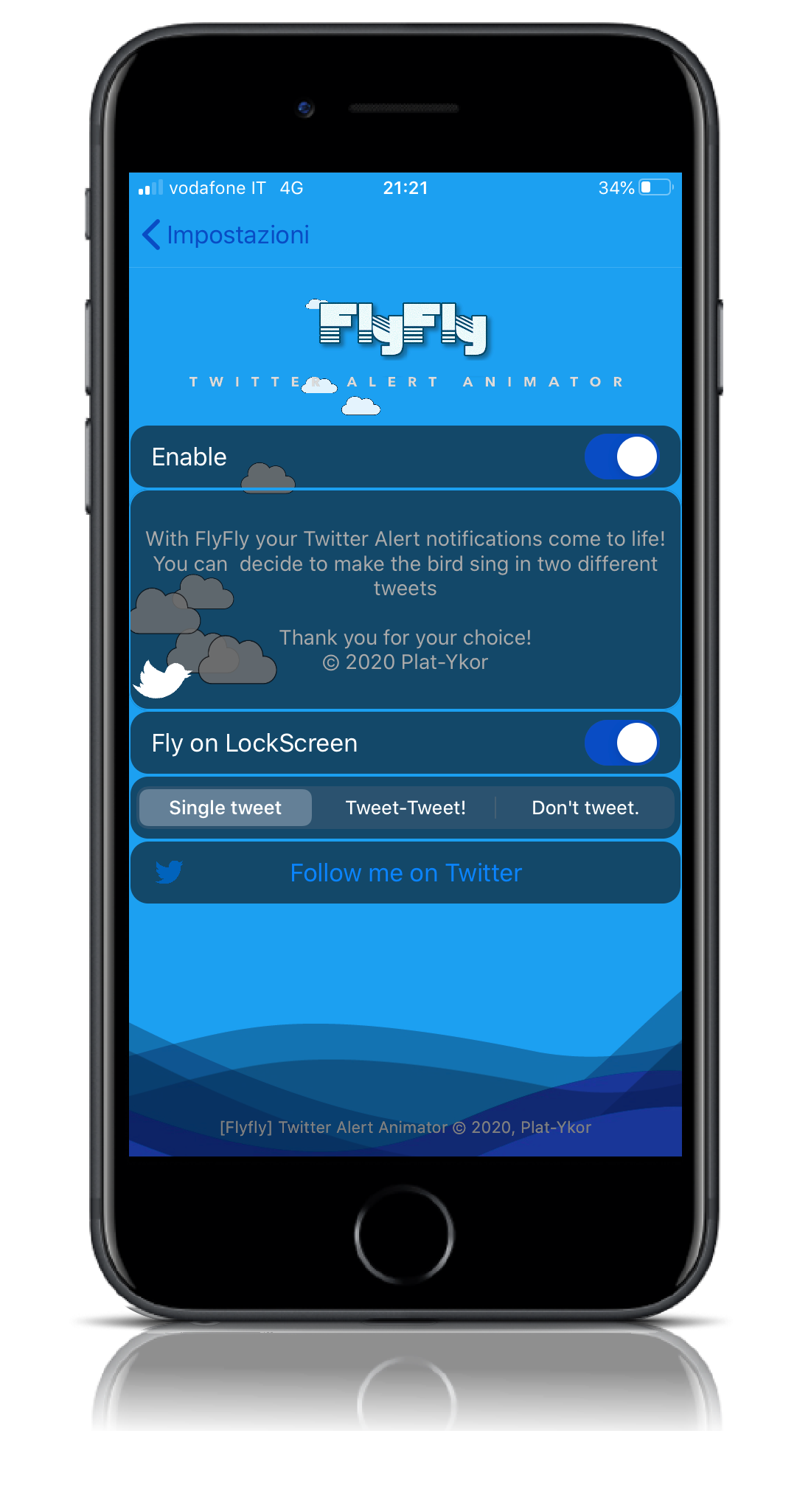 Information
Updated
December 11th, 2020
iOS Compatibility
13.1 - 14.3
What's New
New style of random animation
Better sound quality