A tweak to enable and customize the vibration when opening apps!
have any suggestions of what I should add? Hit me up on Twitter thru the twitter button in the preference panel
Please give me a follow on twitter to keep up to date on all current and future projects!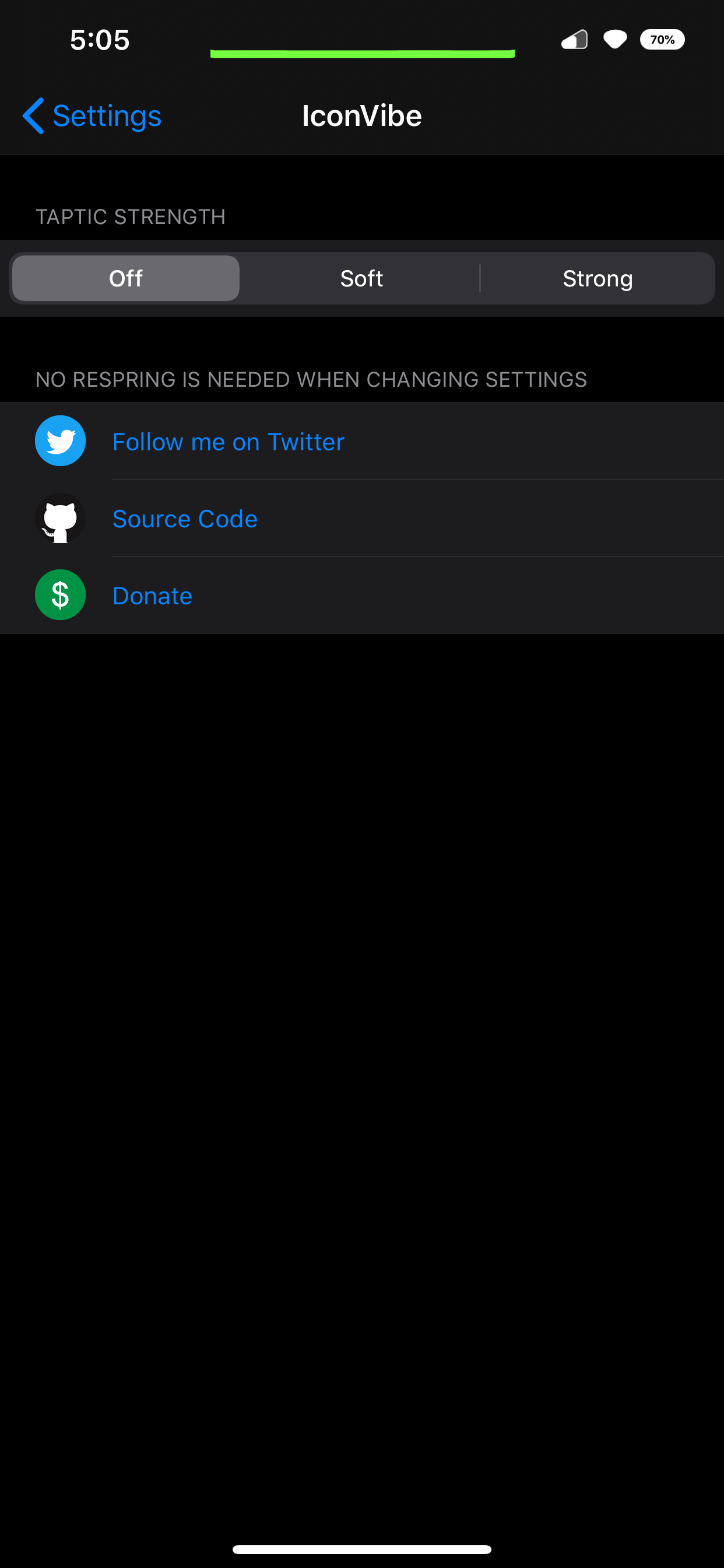 Information
iOS Compatibility
12.0 - 13.5