System Wide Customization
Customize your Lockscreen, App Switcher, Folders, Power Down Menu, Dock and SpringBoard!
Lockscreen
Tired of the plain lock screen? Now you can change the color and alignment of the text, hide/disable lock screen features such as camera, flashlight text, status bar text and more.
Folders
No more boring folders! Enabling FolderPlus allows you to change the size of folders(including a new concept I've designed, check out the screenshots), change the color, opacity, number of rows & columns, as well as hiding aspects of folders. Also allows you to LOCK folders and much more.
App Switcher
The App Switcher has now been redesigned using a grid style menu. The App icon has been moved along with the labels.Also gives Options to hide the icons and labels.
Power Down
The Power Down menu has been redesigned. You can now change the colors of the buttons(and glow), as well as the background blur and opacity! Gives you the option to add a respring button in the settings.
Dock
Tired of your plain boring dock? Would you like more icons in your dock? How about a floating dock like the iPad? Well now you can, this tweak allows you to change number of icons in the dock, you can also enable floating dock which add the most recent apps used in dock as well (check dock in screenshots) You can set the number of Recent Apps shown in the dock as well as well as many other settings.
SpringBoard
Allows many settings to be done across the springboard such as changing the color of text, hide icon labels, badges, carrier name, disable news, update dots and much more.
iOS 11/12 only
Check out my other Tweaks:
Follow Sirius24 on Twitter for news and updates.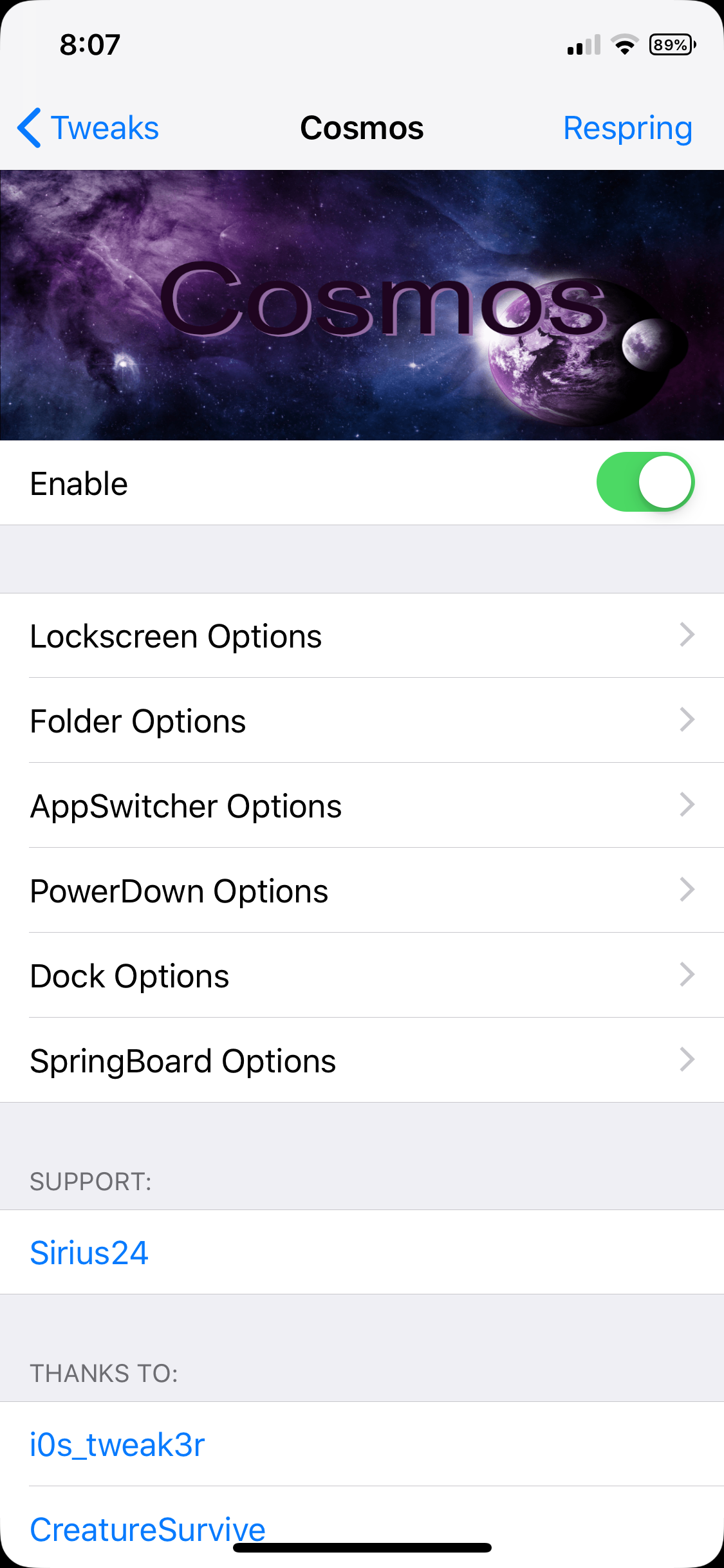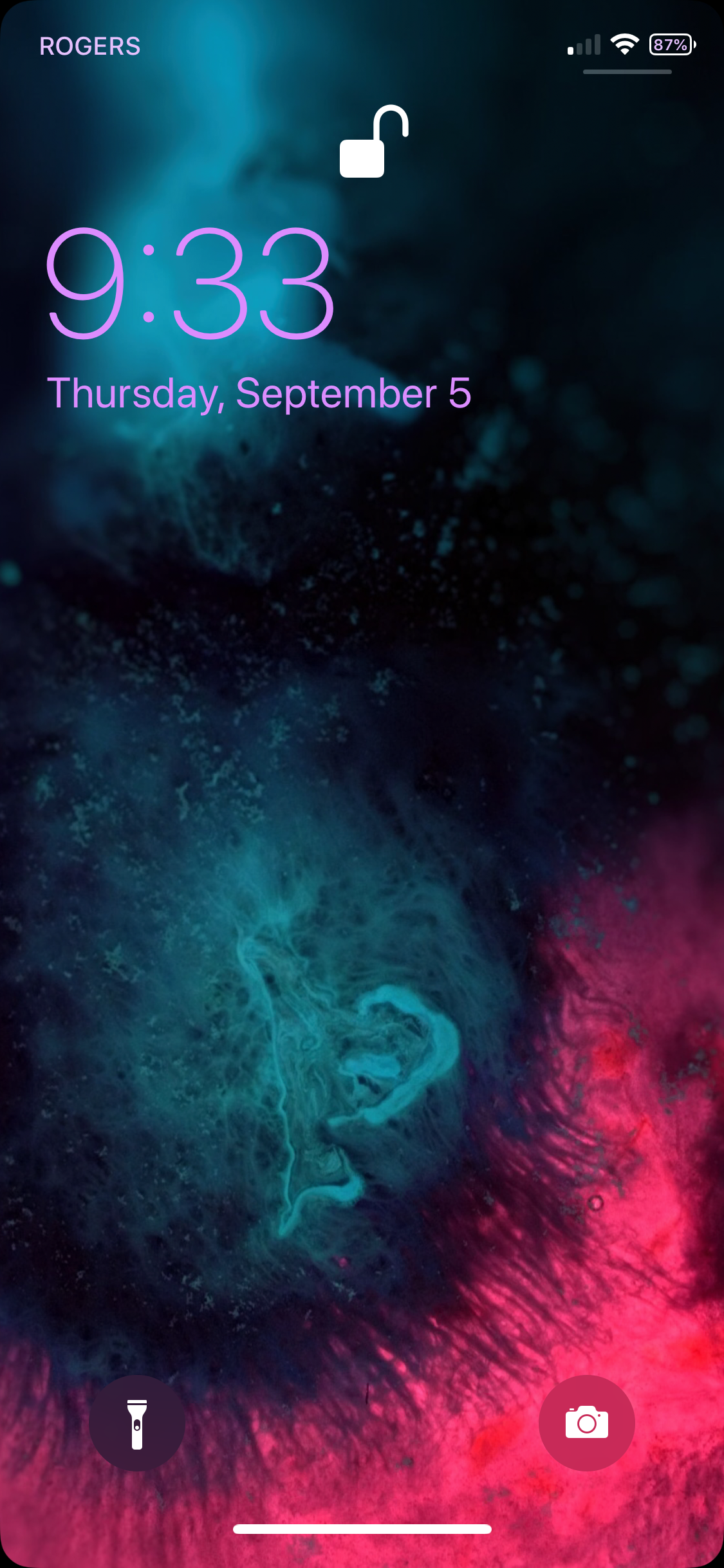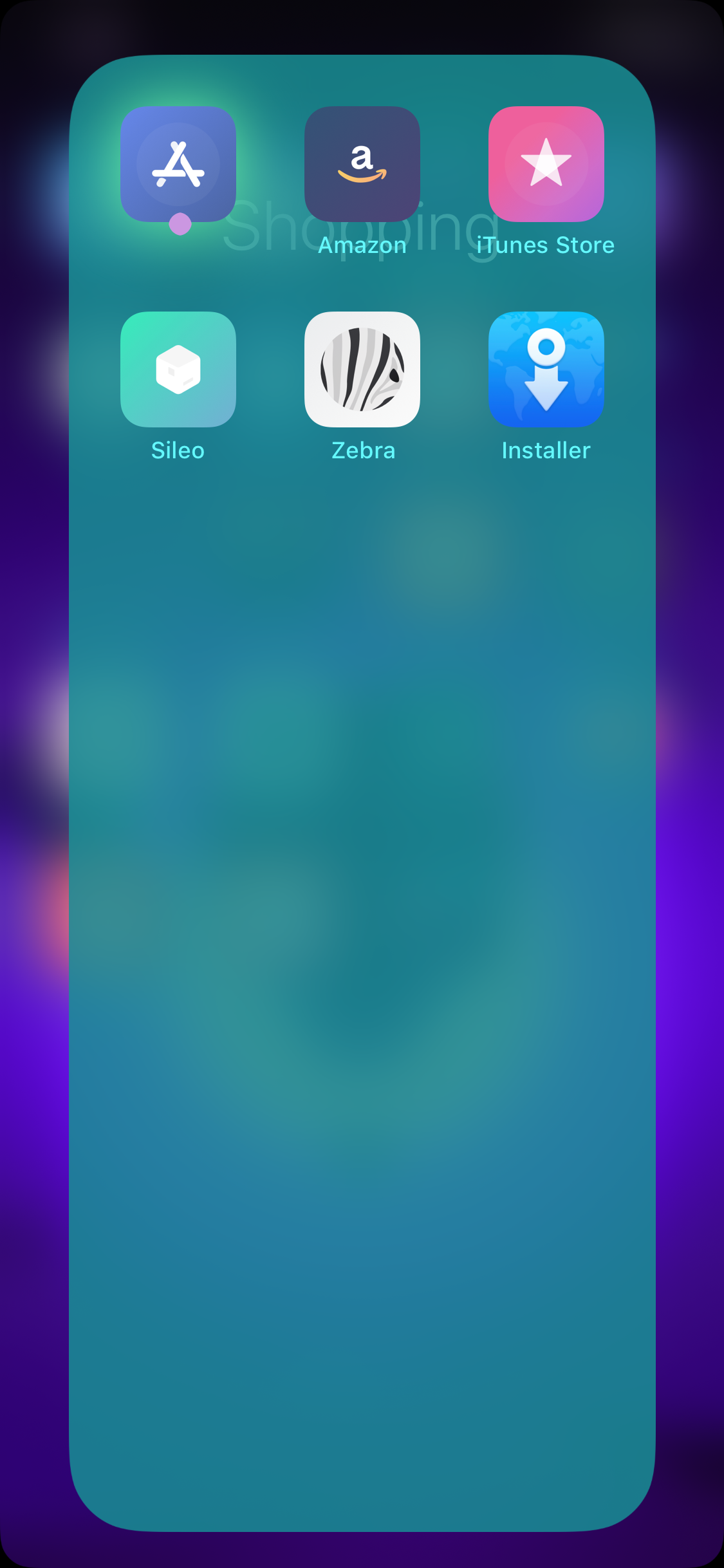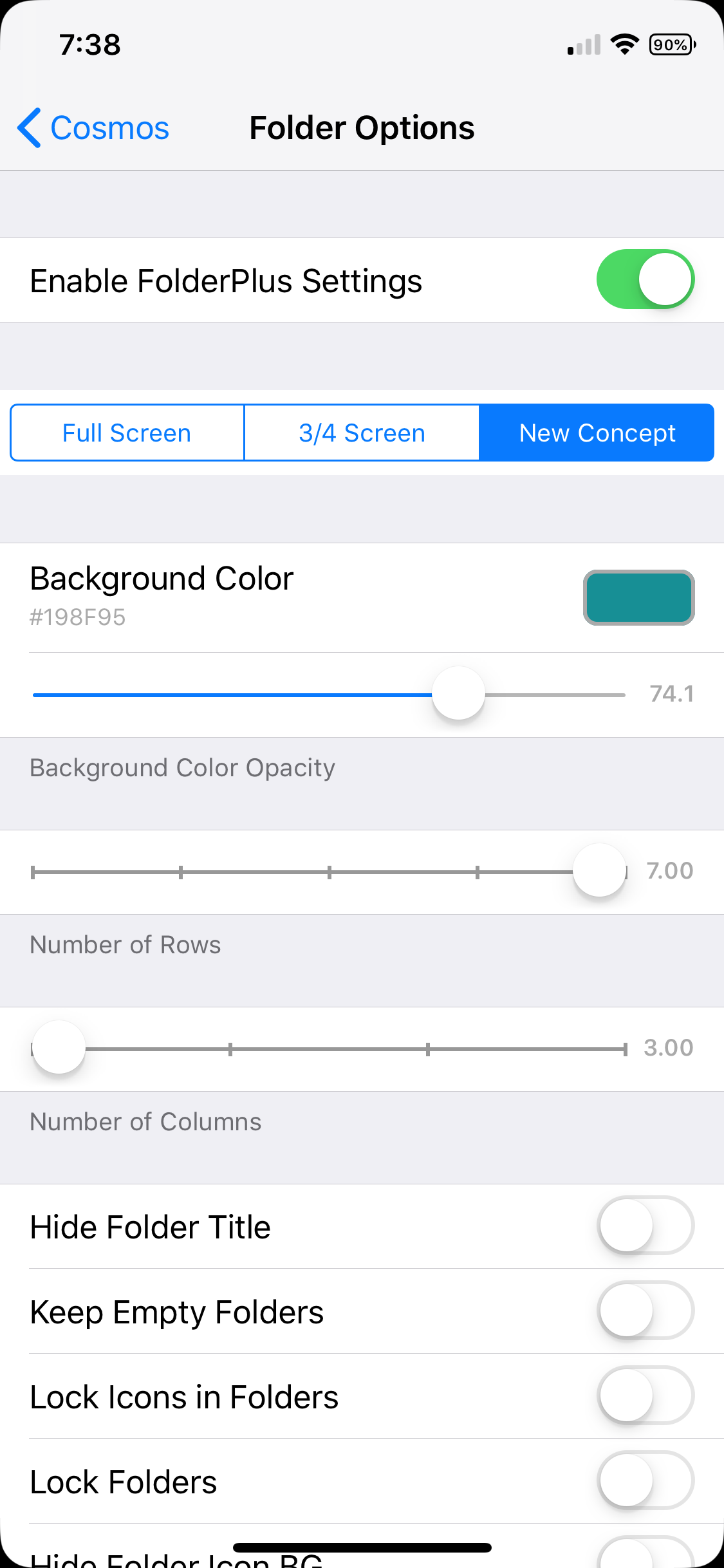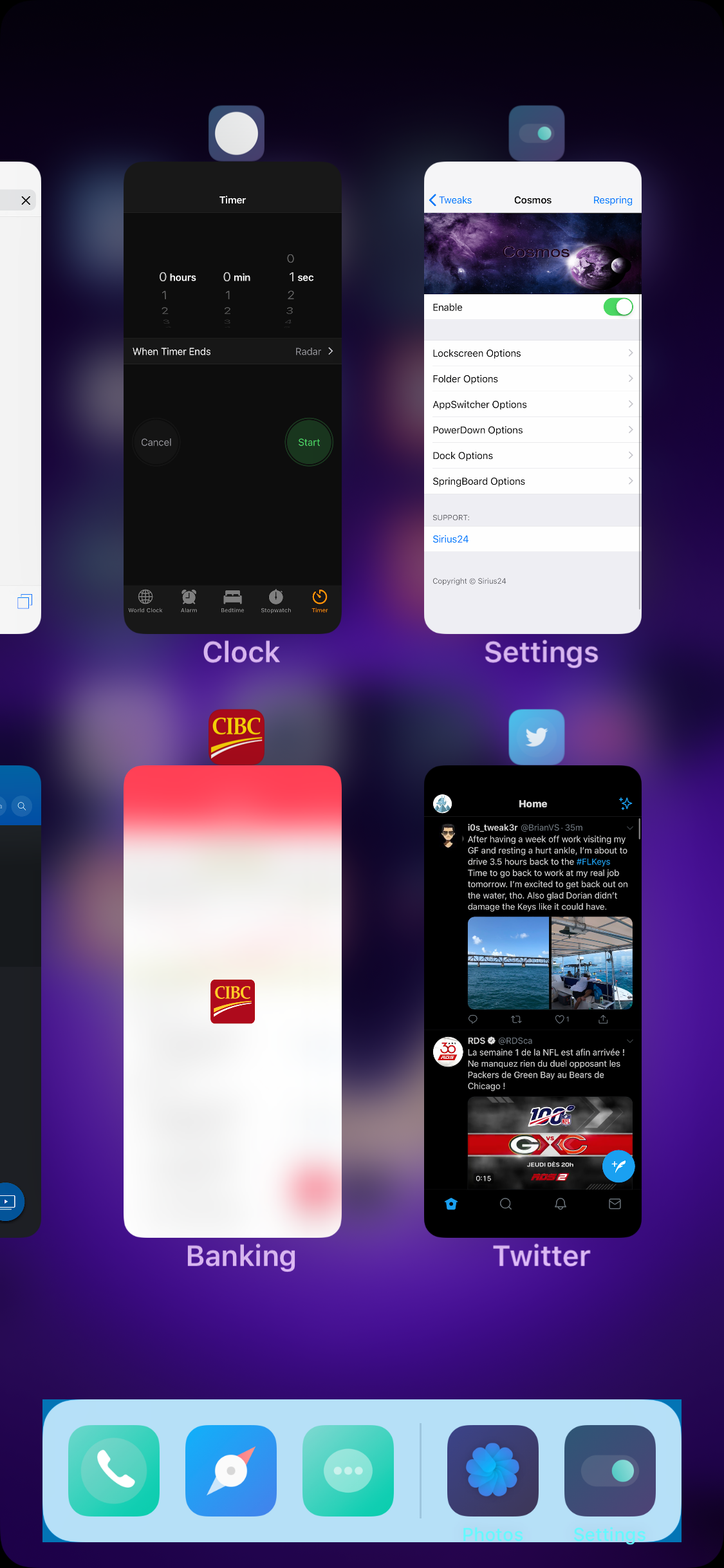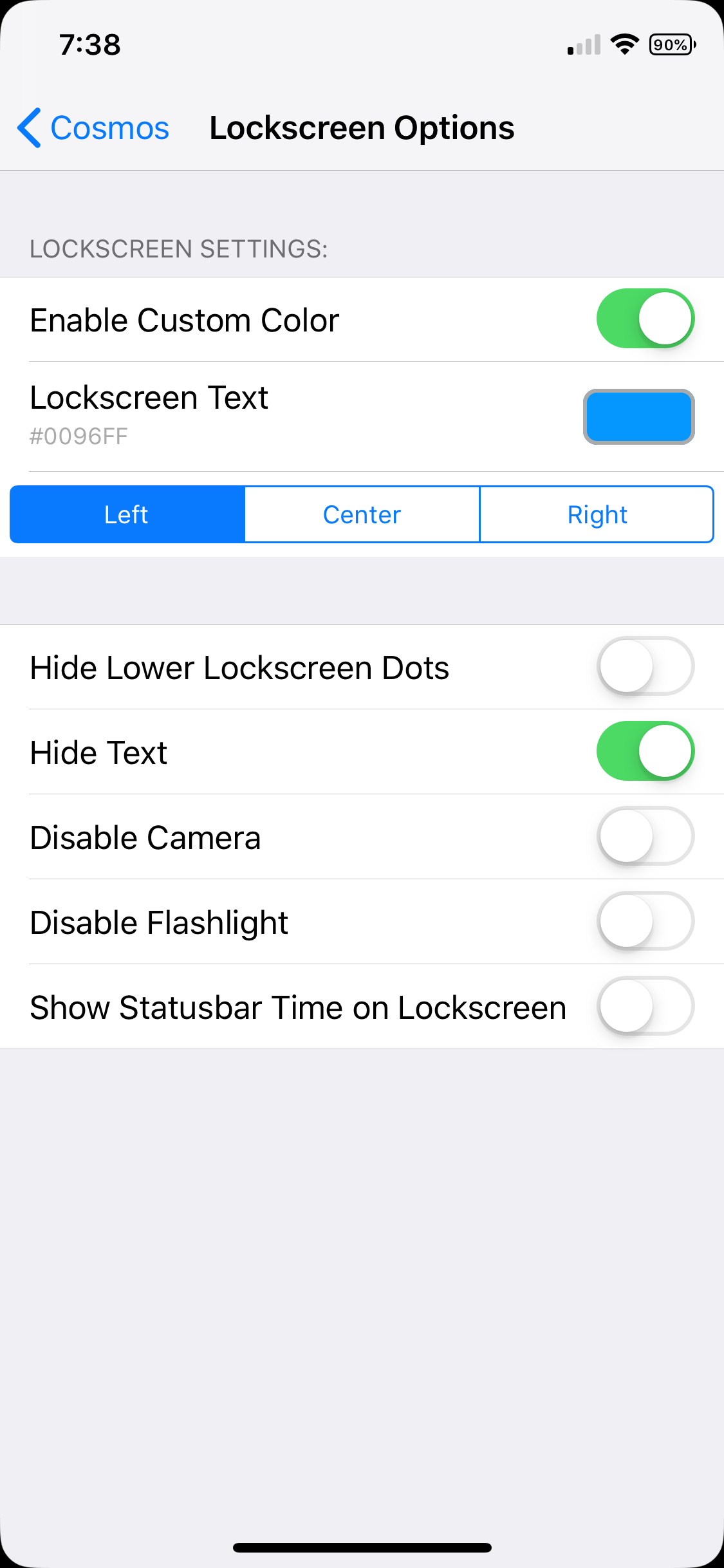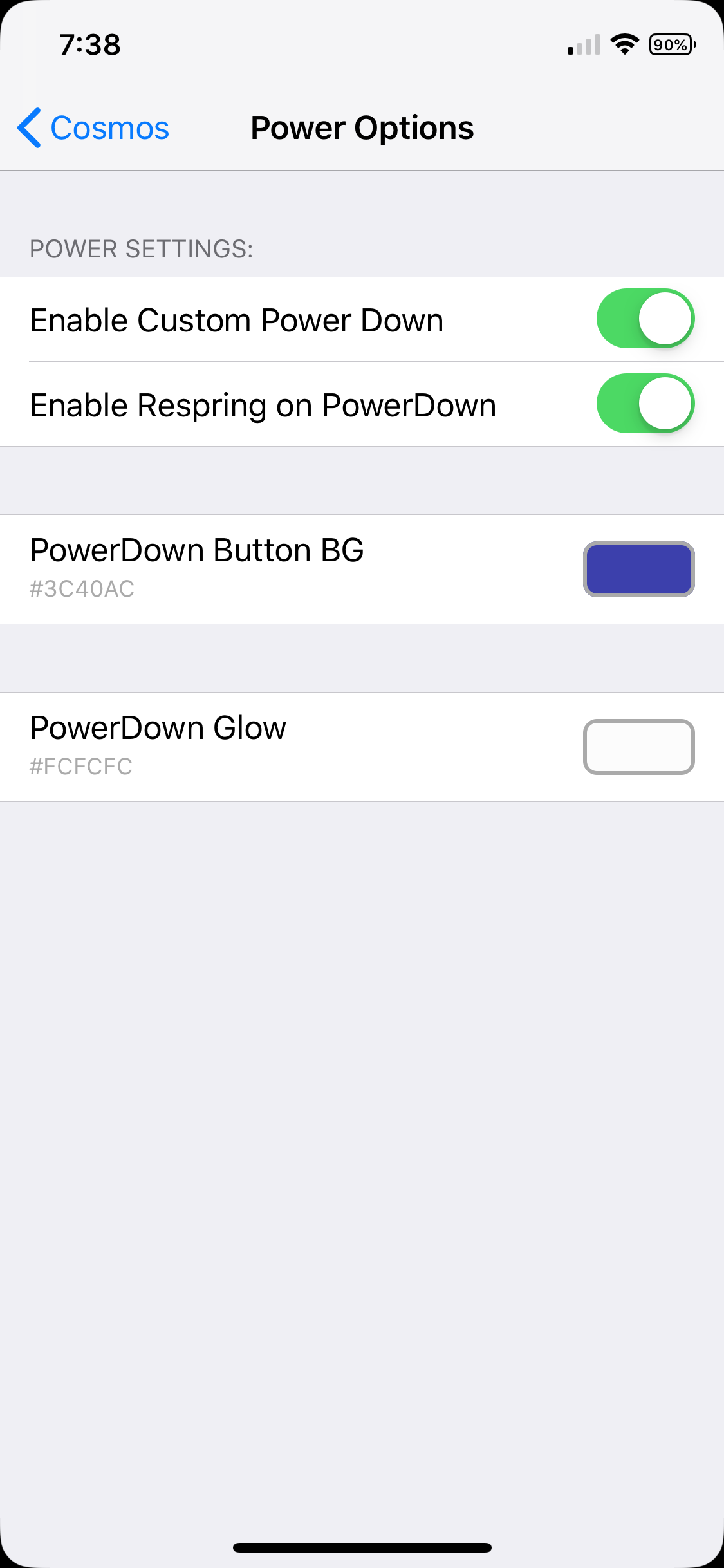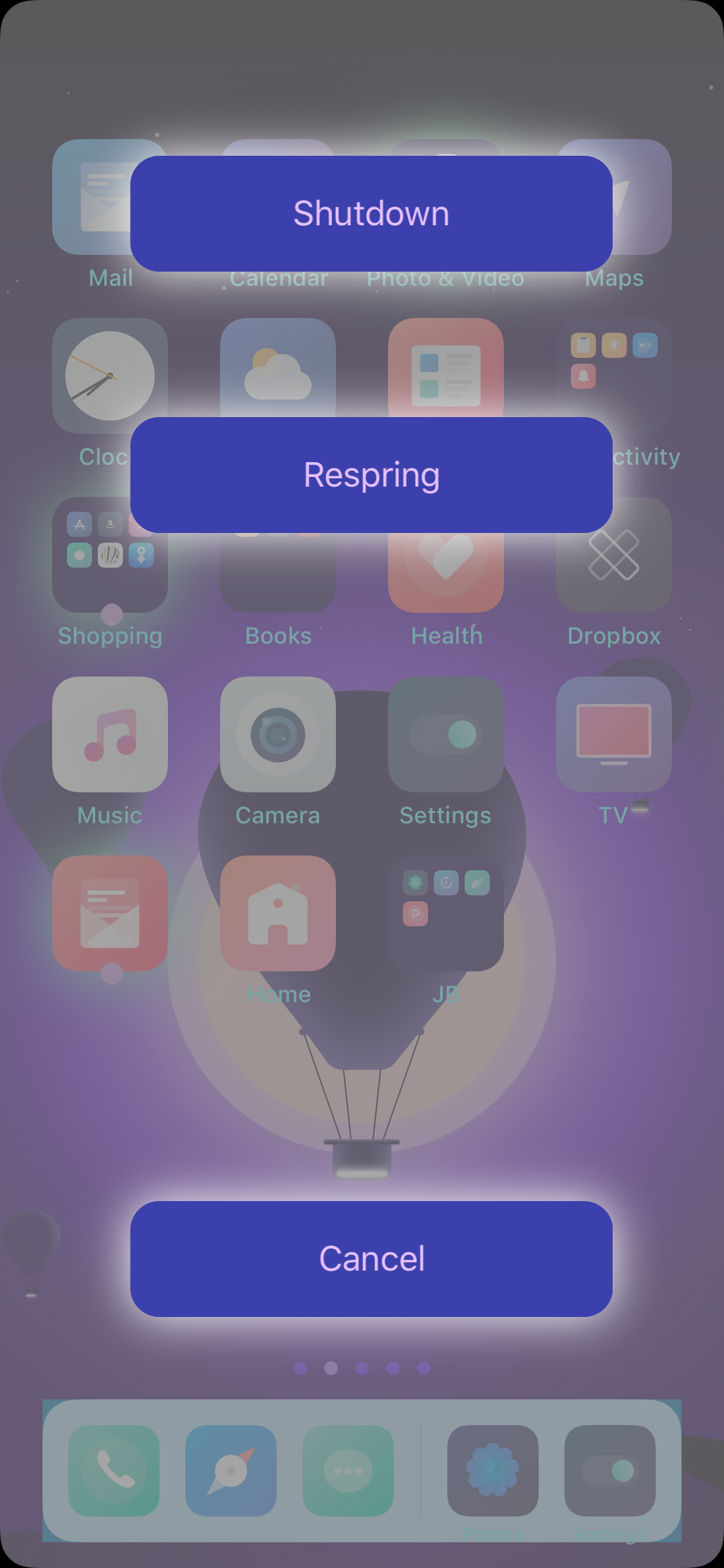 Information
Updated
September 18th, 2019
iOS Compatibility
10 - 12.4
What's New
Added Ability to color text on Power Down menu
Added option to keep folders original size