Illuminate ALL your icons!!
Due to high demand I have designed Luminous.
Luminous will add a glowing effect to all your icons when installed.
Features:
Custom Color picker
Blacklist
Folder glows
Hide Labels option
You may be asking how is this different than Firefly? Firefly ONLY adds a glow when you have an icon notification, it actually replaces the icon badge with a glow. Luminous adds a glow to all of your icons!
**DO NOT HAVE THIS INSTALLED AT THE SAME TIME AS FIREFLY. USE ONE OR THE OTHER.
Check out my other tweaks: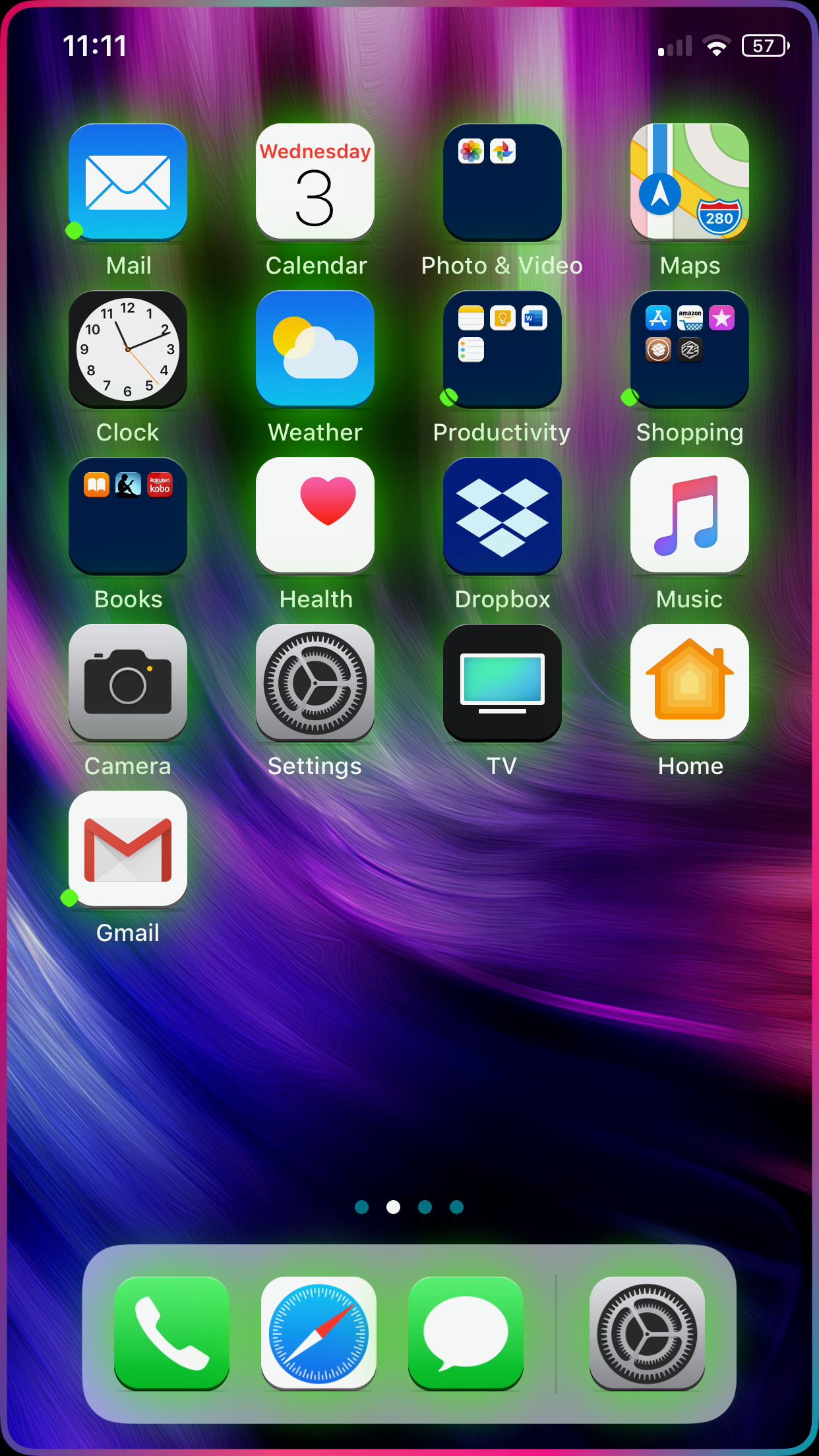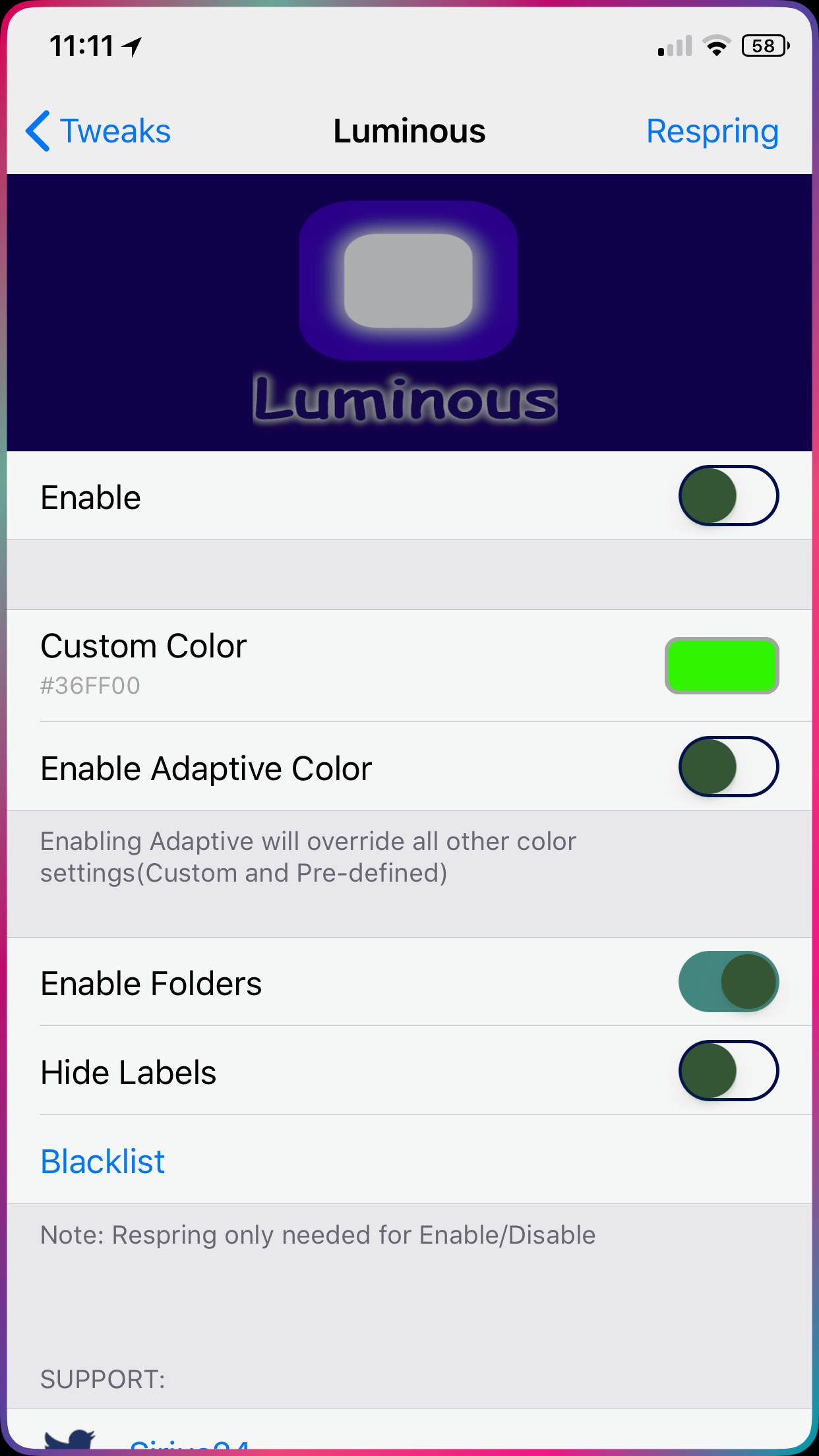 Information
Updated
February 5th, 2020
iOS Compatibility
11.0 - 14.4
What's New
Gridiculous compatibility
Added Glow intensity slider