iThemer is a simple, yet powerful theme engine that allows you to theme most of your device.
iThemer currently supports the following:
Theming home screen icons using the IconBundles @2x/3x/~large methods.
Systemwide UI (.car/.artwork files) for in-App UI/StatusBar/Control Center etc theming.
Bundles/Folders theming for APP UI / Tweak settings icons etc.
Page Dots (using ANEMPageDots or MagicDots)
ClassicDock support (SBDockBG style docks)
Custom Badges
Calendar and Clock theming
Clock hand theming
Settings Icons
UISounds
System wide font and emoji support
Overlays and shadows (compatible with AnemoneEffects or IconOmatic themes)
Icon Masks
Dock Reflections
Folder Customization (compatible with ANEMFolderIconBG and ANEMFolderBackground)
FolderIcons based on folder names
and more on the way!
Upcoming for near future release:
Re-Add dock support for iPads and iPhone users running floating dock tweaks (FloatyDock etc)
Possibly a stand alone app and better theme application method
I am still considering iThemer a beta, and I hope to keep adding more features as time goes on. I plan to have a more user friendly theme applying method once I have the time (if someone familiar with creating Apps wants to give a hand, please let me know).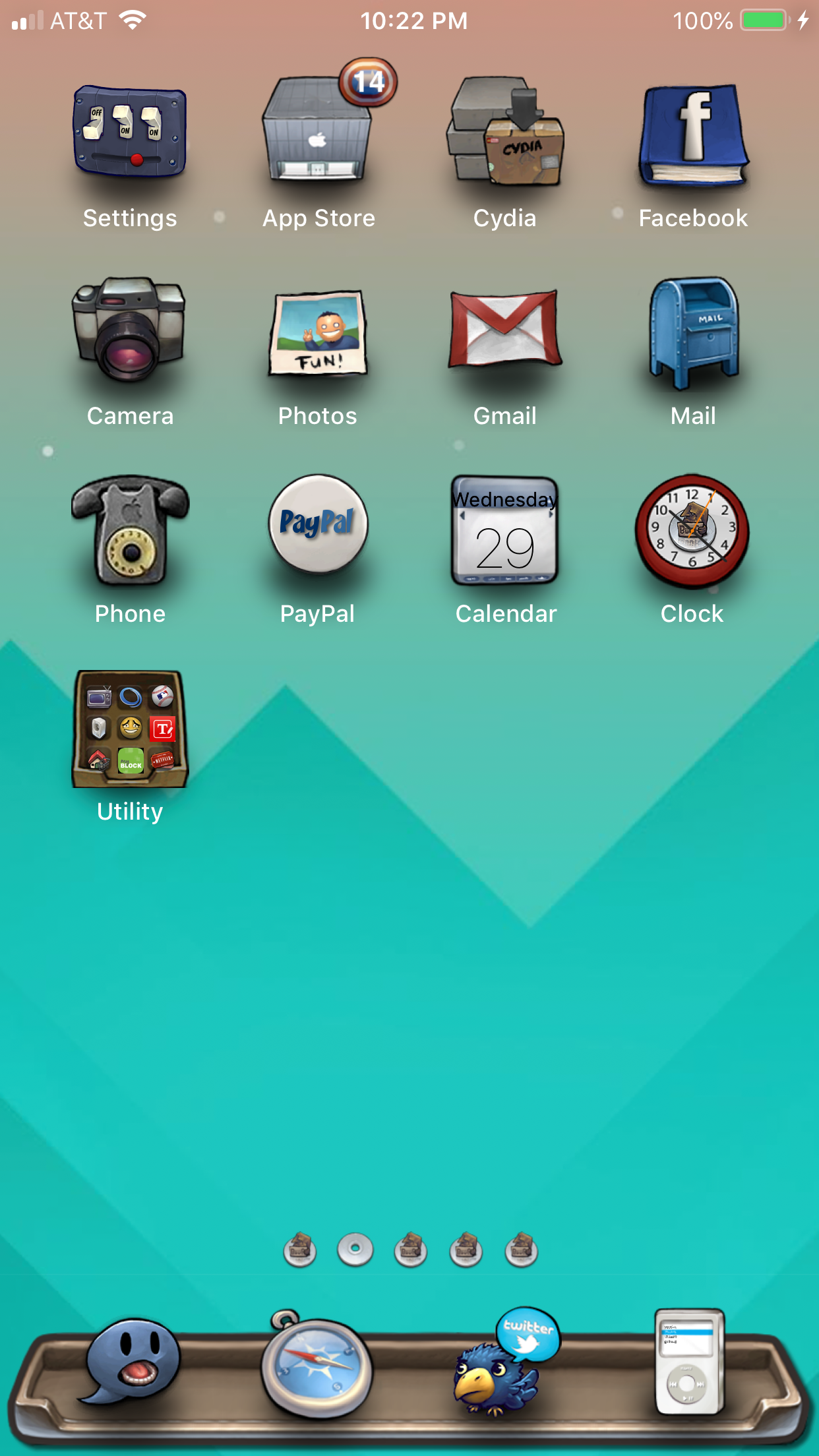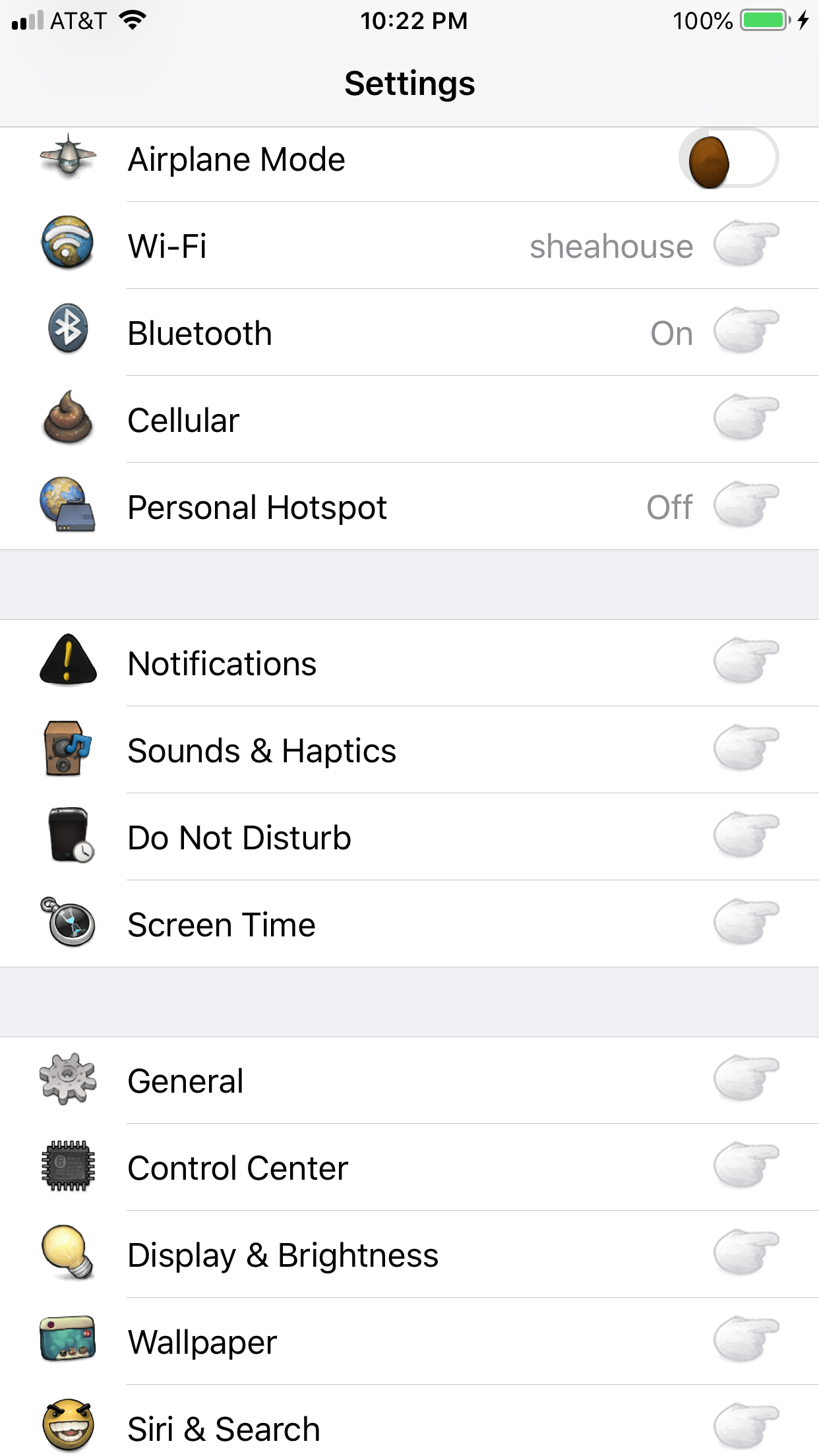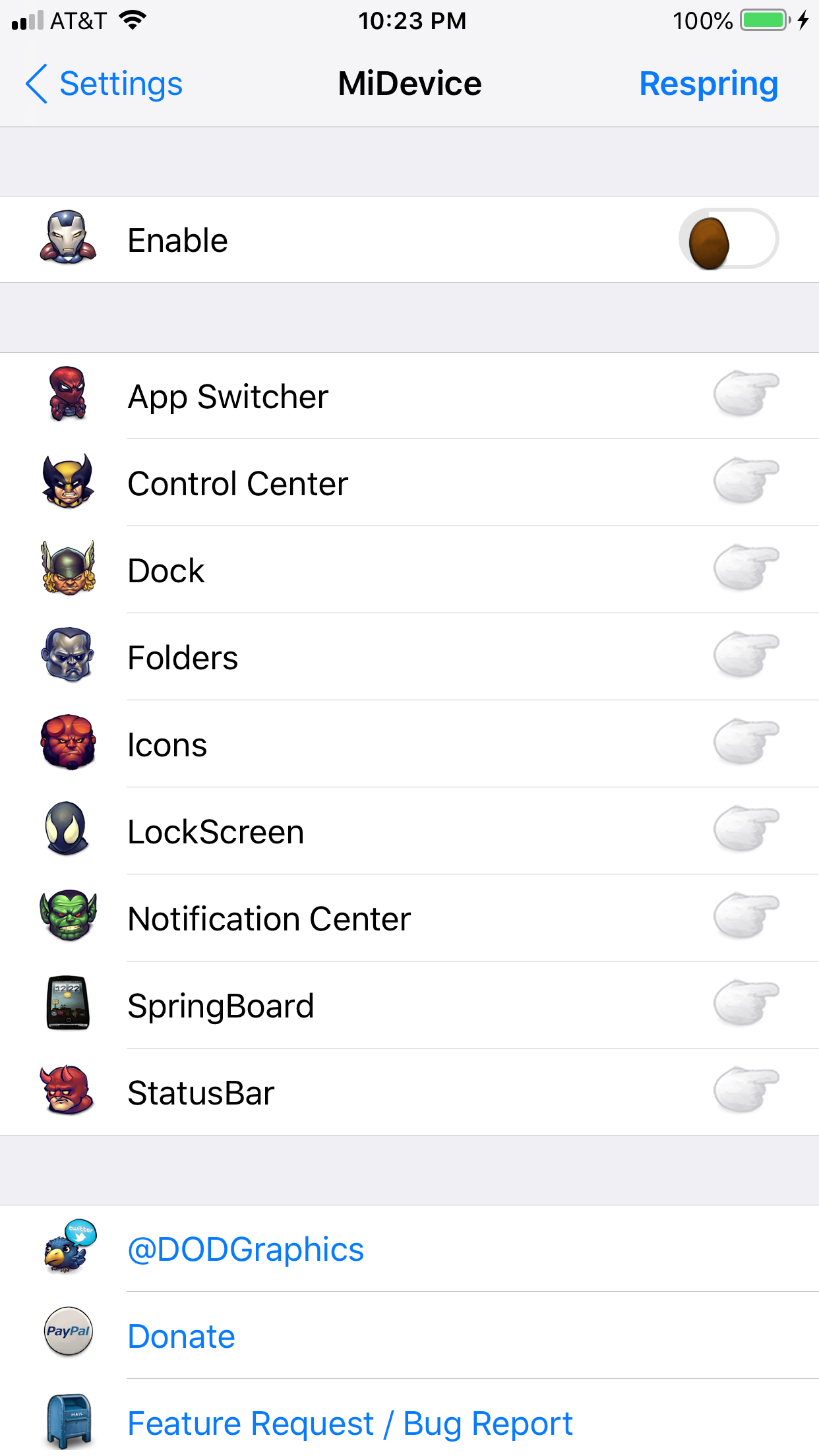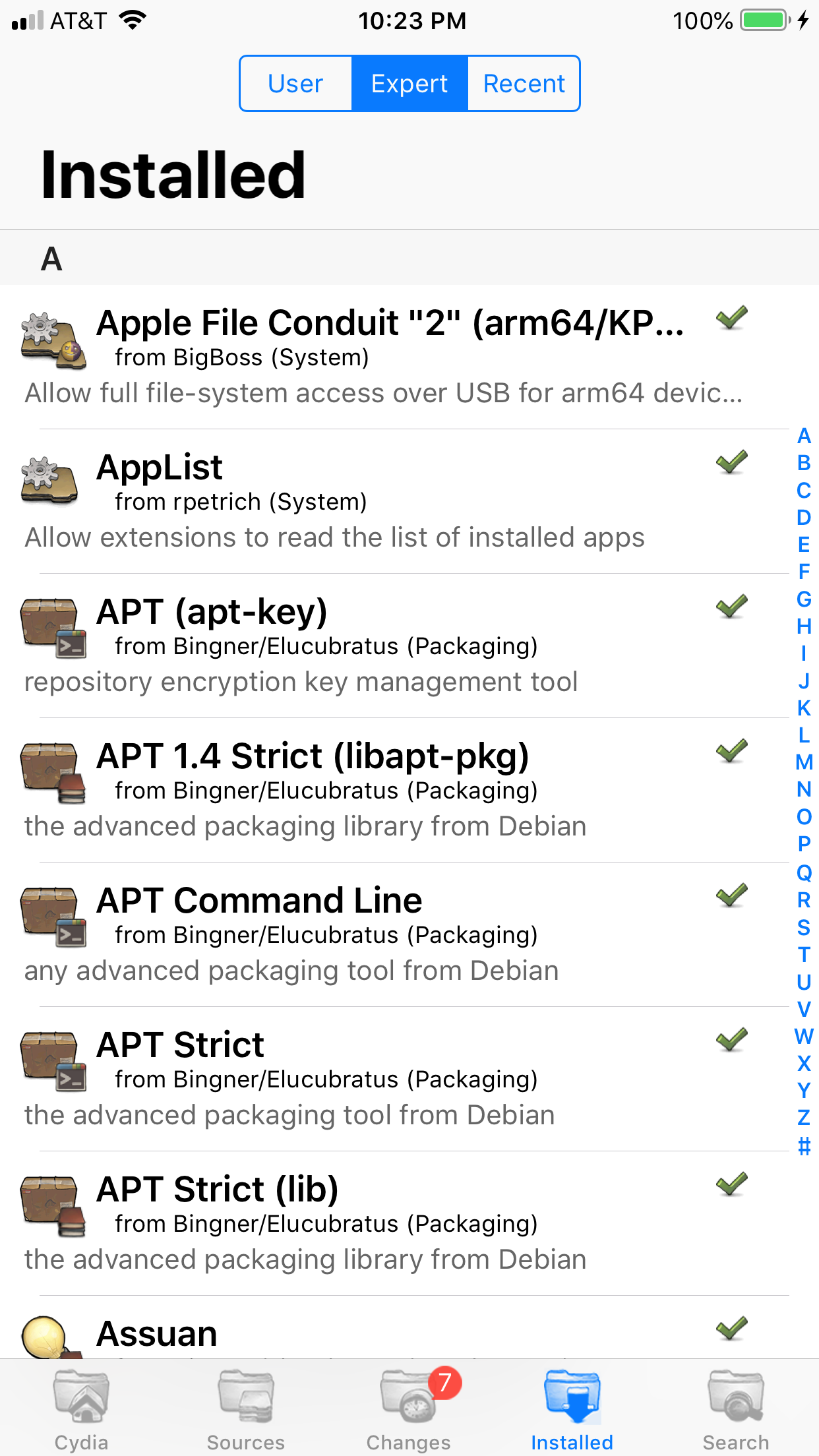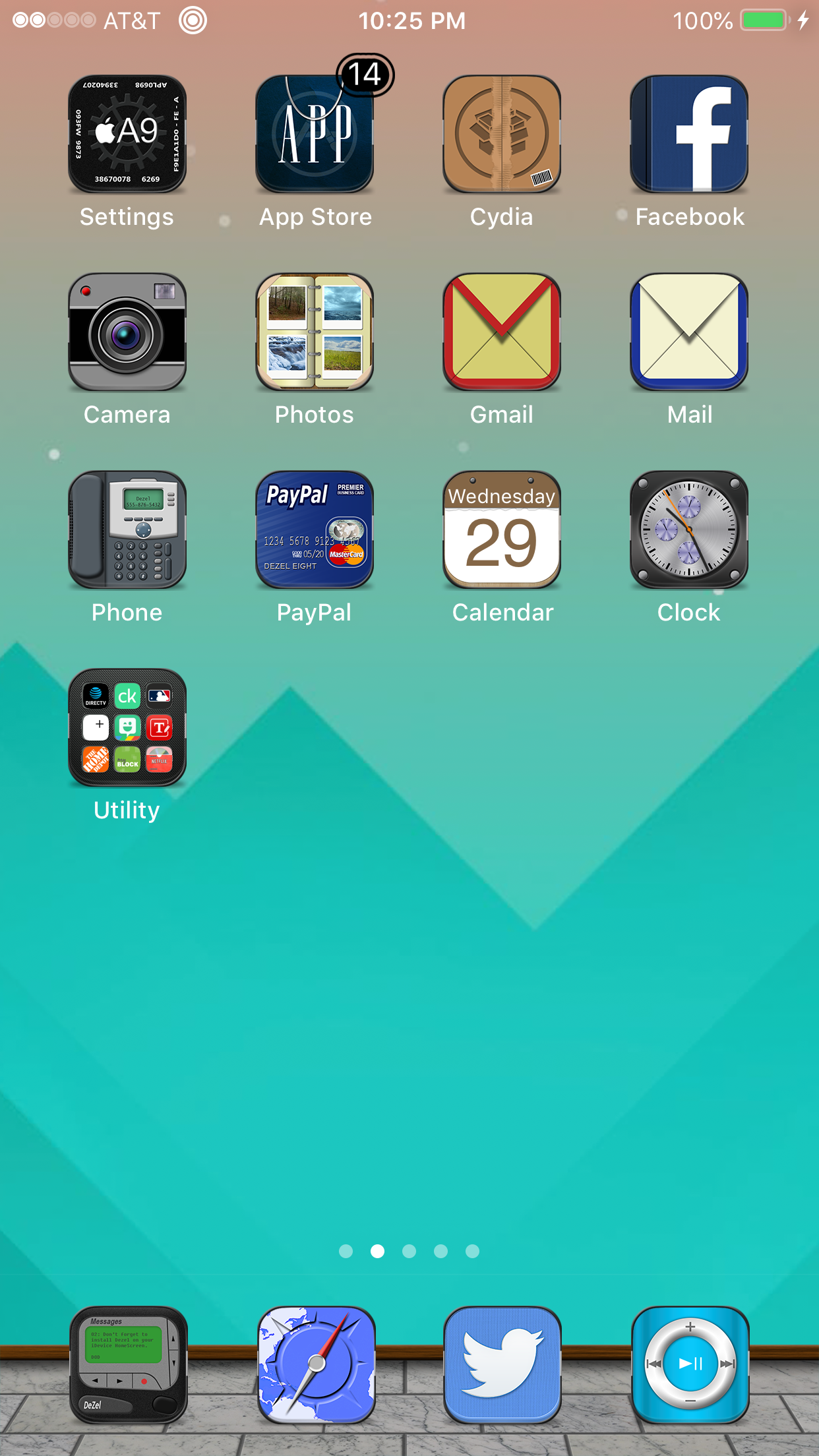 Information
iOS Compatibility
10.0 - 13.5
What's New
Fixed reported bugs
Some performance improvements
Added back UISounds with support for arm64/e
Nothing new this release, just bugs and performance. Next release will have new features including iOS 13 wifi/signal theming, a better application method and more