InstagramPlus (Legacy)
Tweaks
Version 2 of InstagramPlus (now called Plus for Instagram) is now available on Packix!
If you are on iOS 12 and below or an old user, you can still use InstagramPlus as it already supports wide-range of Instagram version
---
A must-have tweak for Instagram users!
InstagramPlus is a lightweight, and all-in-one tweak crafted to enhance and unlock Instagram's full potential for users. You can do many things that you can't do before on Instagram with InstagramPlus.
Review Video 📹
Features:
See Unsent Direct Message 📨
Let's say that your friends or your loved ones send you an interesting text message, but somehow before you even got a chance to see it, they have unsent that picture, leaving you wondering "What was that message?". But no problem! InstagramPlus got you covered, by simply enabling this function, you will be able to see any unsent message, pictures, or even videos from any users without any problem. To refresh or remove the unsent message, simply refresh your Direct Message.
Comment Translation 💬
Sometimes, when there is an interesting post, you wanna know what other people think about that post, but sadly it's not written in the language that you would understand. Well, say no more to that kind of limitation! With this tweak, you can also translate any user's comment natively, without any limitations!
Clean Experience 📰
Sometimes the Instagram ads can be so annoying, too much and disrupting, well now you can disable any story or feed ads with one simple switch!
Media Downloader 📥
Let's say that your friends tag you in a post but you want to download the picture to your device, with InstagramPlus, that can be done with only 1 button press! Whether you want to download direct message replays, igtv video, reels video or any kind of media that available on Instagram you can download it so easily!
Watch Story or Live without them knowing! 👀
With this feature, you can see any instagram user Story or even Live without them knowing. Combine this with other stealth feature from InstagramPlus, then you will be really invisible on Instagram!
Story Video Editor 📸
Tired having to switch between apps to get the perfect video moment of your story? Say no more! With InstagramPlus, you can easily trim any videos directly from Instagram without having to switch between apps!
Copy Comment Text 📋
You can easily copy comment text on Instagram with InstagramPlus! No more manually copying the comment, or find a website to copy Instagram comment. You will also be able to automatically copy Instagram comment that contains link, the tweak will detect for any links and copy that to your clipboard easily.
Various Confirmation ✨
Many people get pissed when they accidentally press like or follow button on post, profile, etc. This feature can help you to avoid those mistake! Say no more to accidental press, or any kind of mistake for those buttons!
Low Data Mode 📊
So, you are currently in low data mode? No problem! Easily hide those explore, post, or activity buttons with just a button switch. Your friends, or family, or even your loved one now can't randomly visit those sections without your permission.
Show Total Likes & Views 🔢
Instagram somehow removed your ability to see total likes and views by default, which some people or preferably entrepreneur, business owner, and those people that are looking for engagement rate is now having hard-time to determine if an Instagram account is worth investing. This feature will unlock that for you, god damn easily!
Add Unlimited Accounts 👨‍👩‍👧‍👦
So are you an influencer or online marketer that manage a lot of Instagram accounts? No problem, With a simple button switch, you can add as many Instagram accounts as you want!
Full-Resolution Profile Picture 🏞️
It's actually quite hard to see user's Instagram profile picture, just long-press on the profile image, then the tweak will show you the full-resolution version of the user's profile picture.
Disable Quick Reactions 😀
Human make mistakes, and we often accidentally press on quick reactions emoji button which can be embarrassing for some cases. With this feature, you can disable quick reactions on Story, Live, or even comment section!
Unlimited Media Replay (Direct Message) ♻️
So let's say some of your friends send you some interesting replay, but sadly you can only see once or max. twice! Well, that was bad right, but no problem, the tweak can make you able to see those replay for an unlimited amount of times!
Disable Typing... Status (Direct Message) 📝
Some people prefer to stay not to be seen, including when writing a dm message. This function will disable that typing status message for you so anyone that you chat with, didn't know you were writing a message.
Disable Message Marked as Seen (Direct Message) 👁️‍🗨️
You can easily read any incoming message without them knowing that you've read their message! Pack this with other features, ooh damn you are the real king of Instagram.
There are still loads of other useful features, such as:
Haptic Vibration Feedback, Enable Instagram Music (for unsupported countries), Add Story PiP, Hide Live Comments, Focus Mode and much more!
Why purchase an individual function for a price, while you can get all of the features packed into one tweak with the same price? You can get all of the features, for only $5.99 $4.99 (incl. tax, lifetime license)! Purchase the license from settings app.
Frequently Asked Question ❔
Q: Does this tweak save any of my Instagram login information such as username, etc?
A: No, the tweak never and will never save any of your personal Instagram data.
Support Information ℹ️
If you have any problem or questions with the tweak, don't hesitate to contact support on twitter (@prasadev_) or send me an email to [email protected] the support will gladly help you out with your problem or questions.
Other useful tweaks 💠
YoutubePlus - Your most complete Youtube tweak!
UltraPowerSavingMode - Your most advanced battery saving tweak!
ChatSpeaker - Speak incoming notification with options!
DontStopMyCall - Don't hang up your active call when pressing the lock button!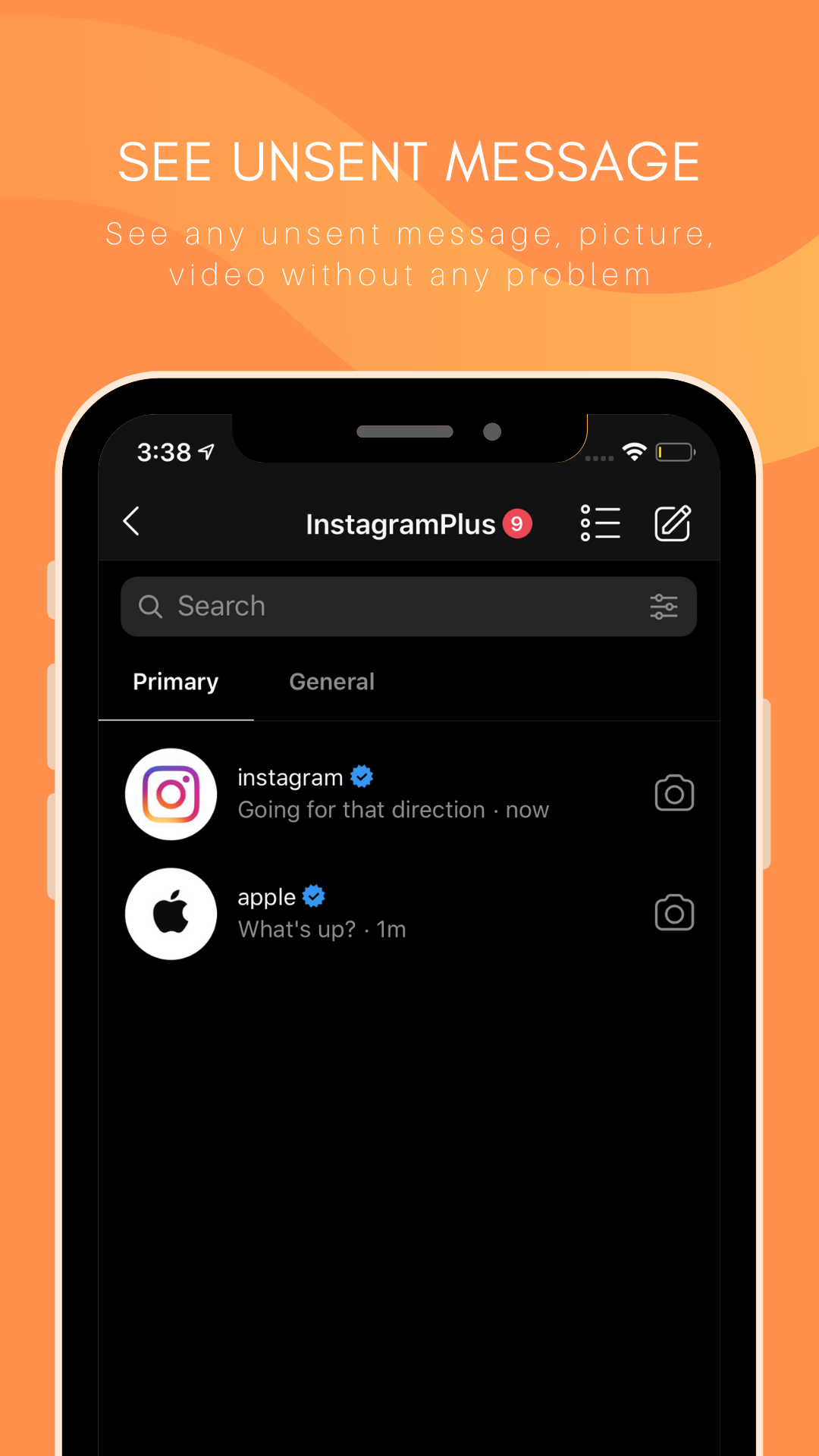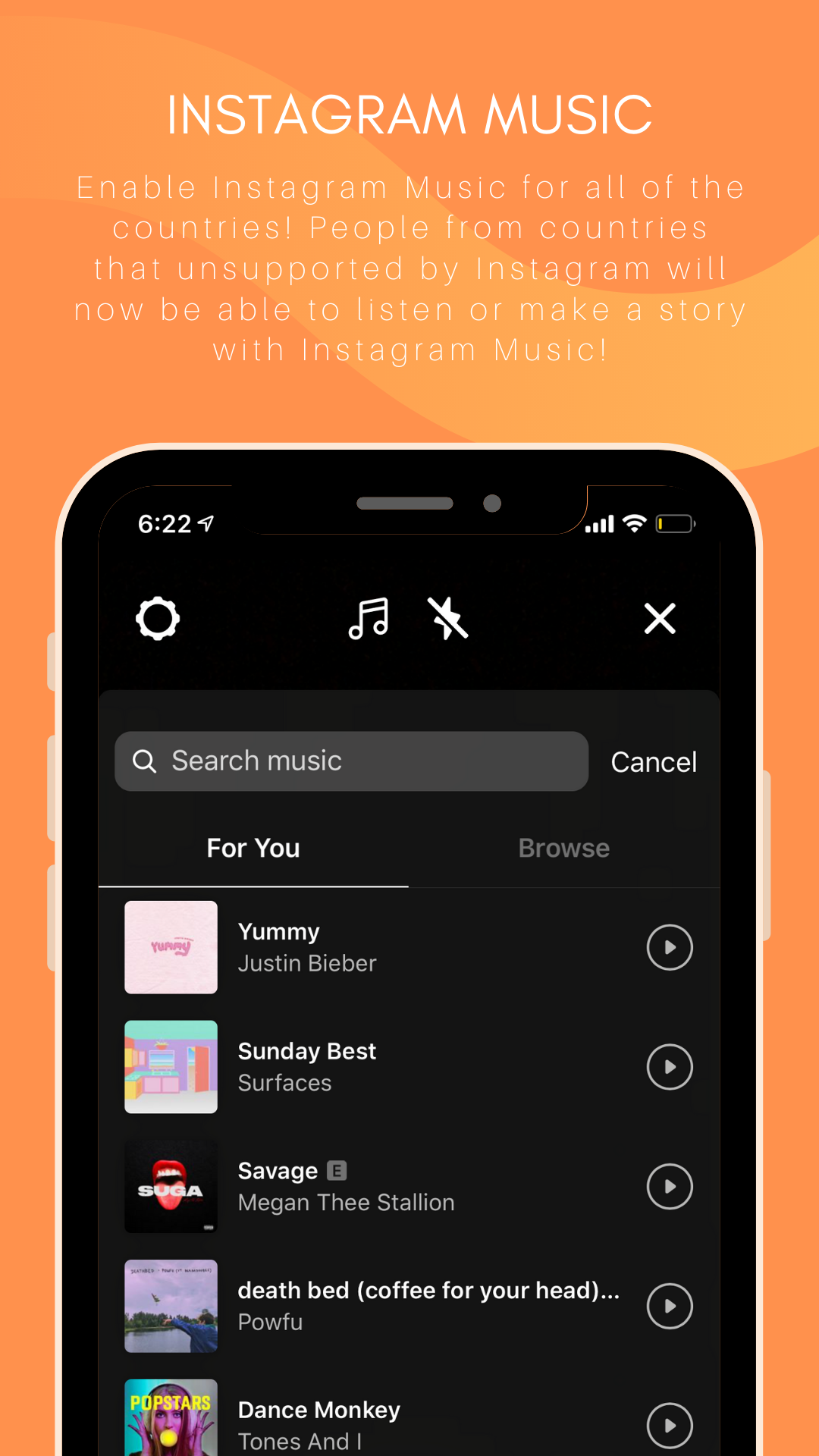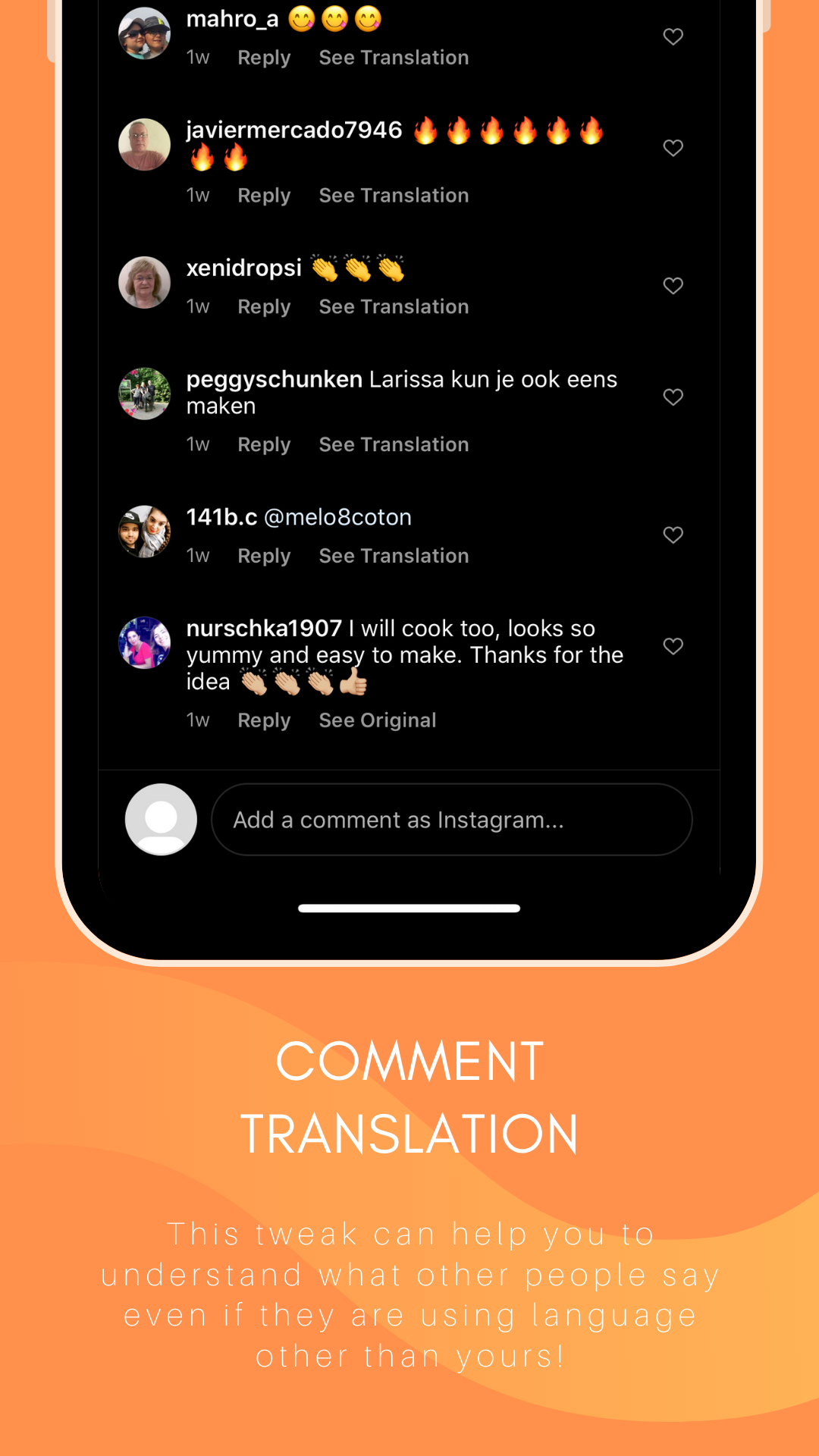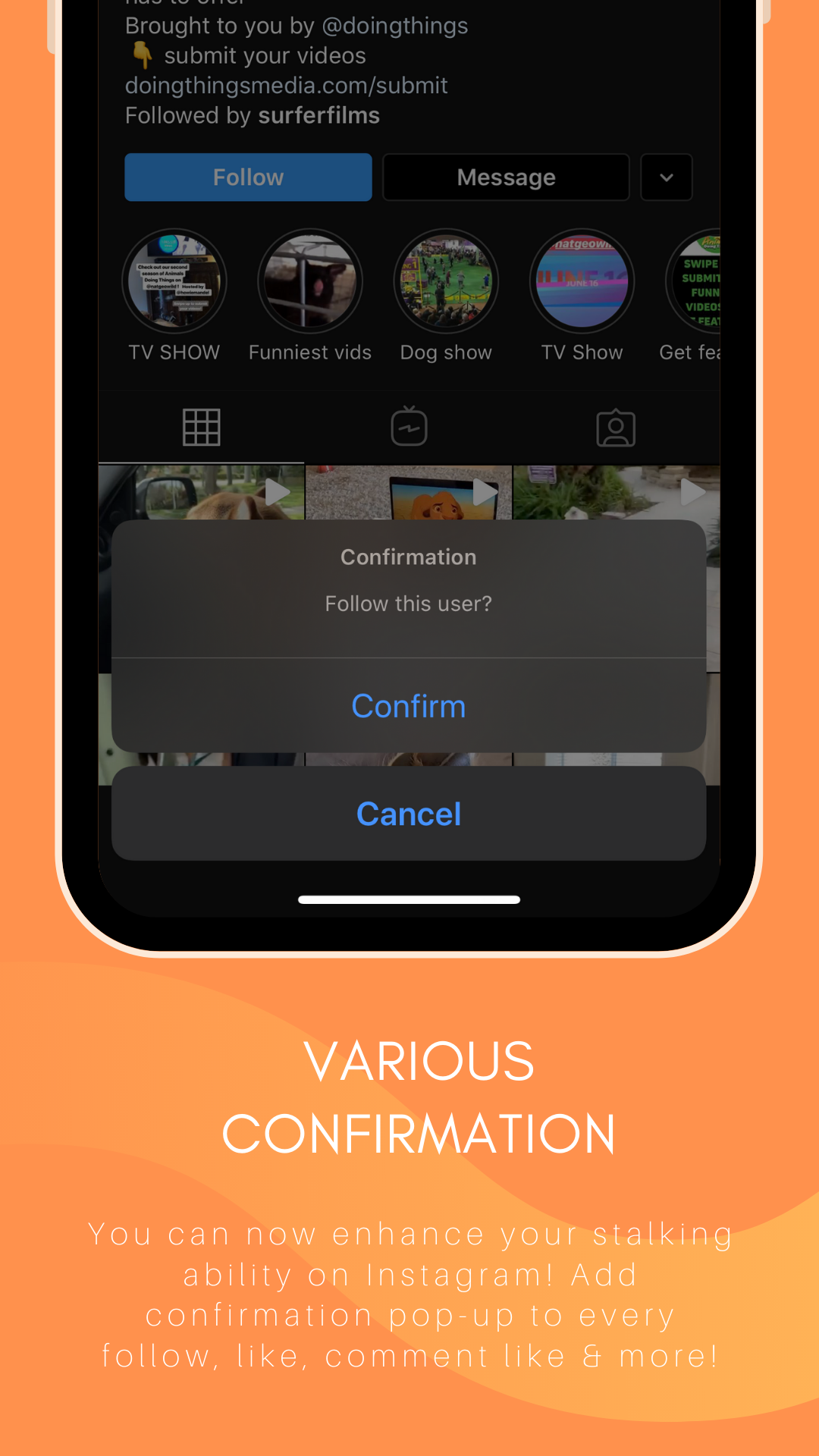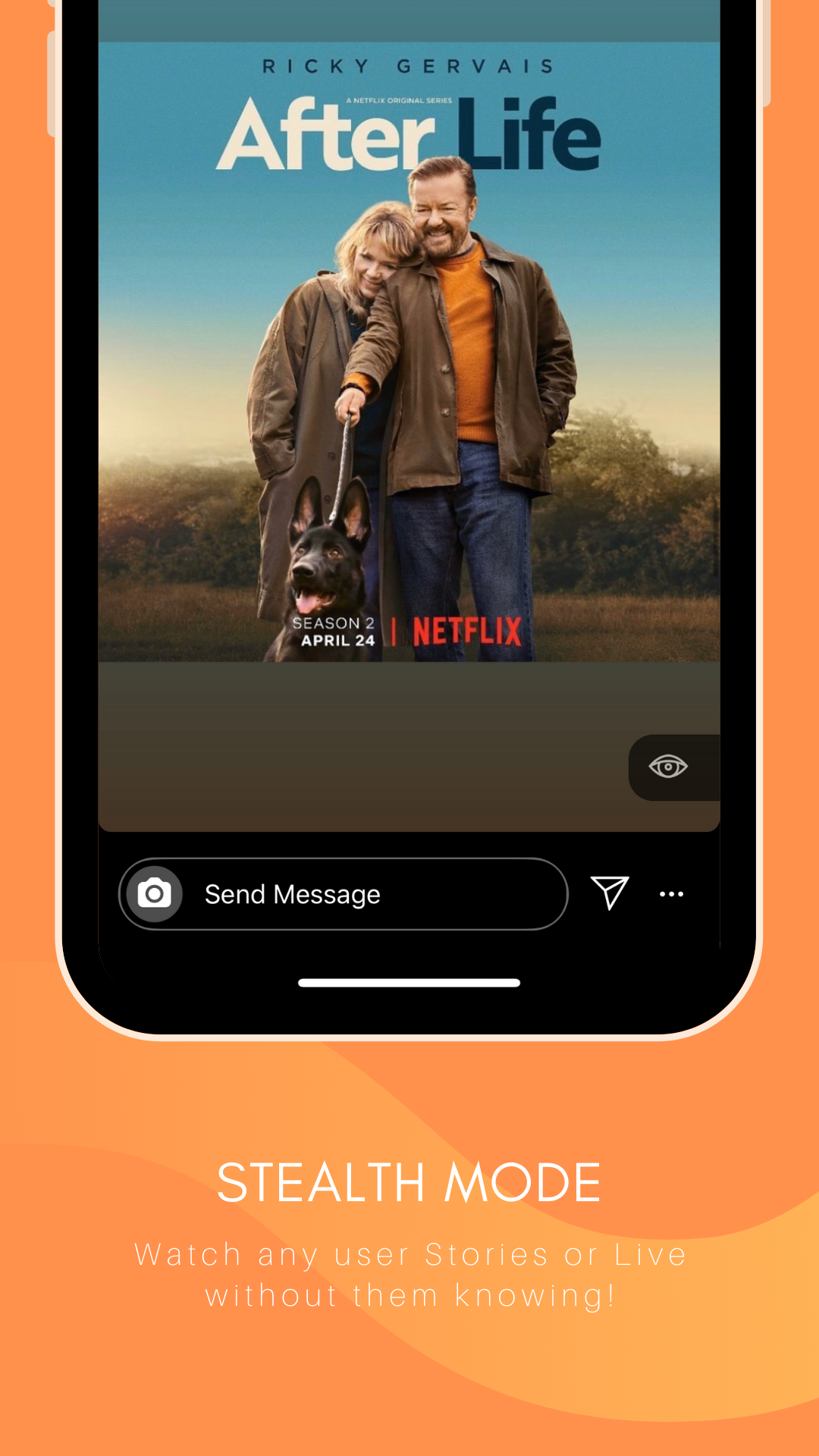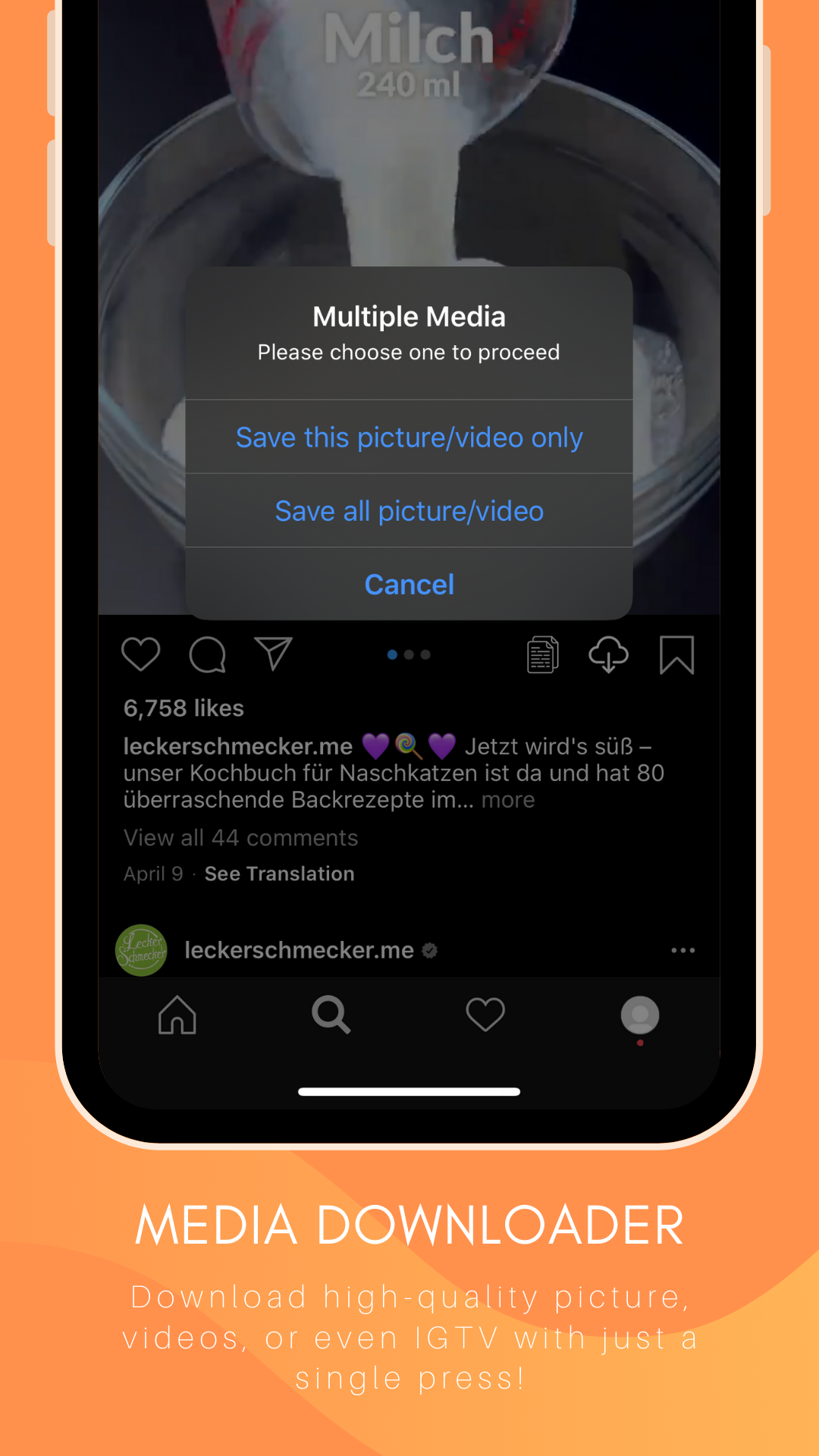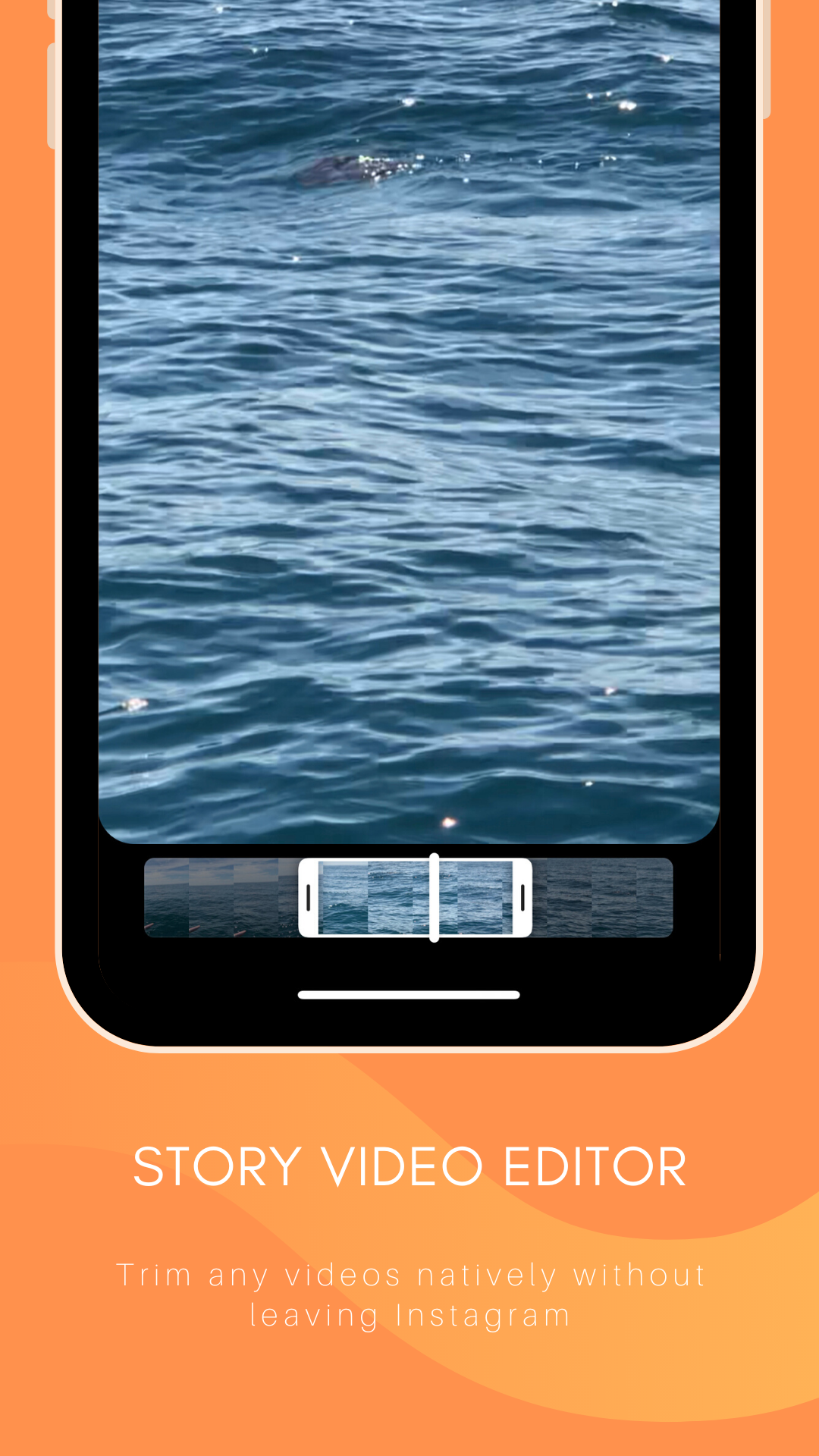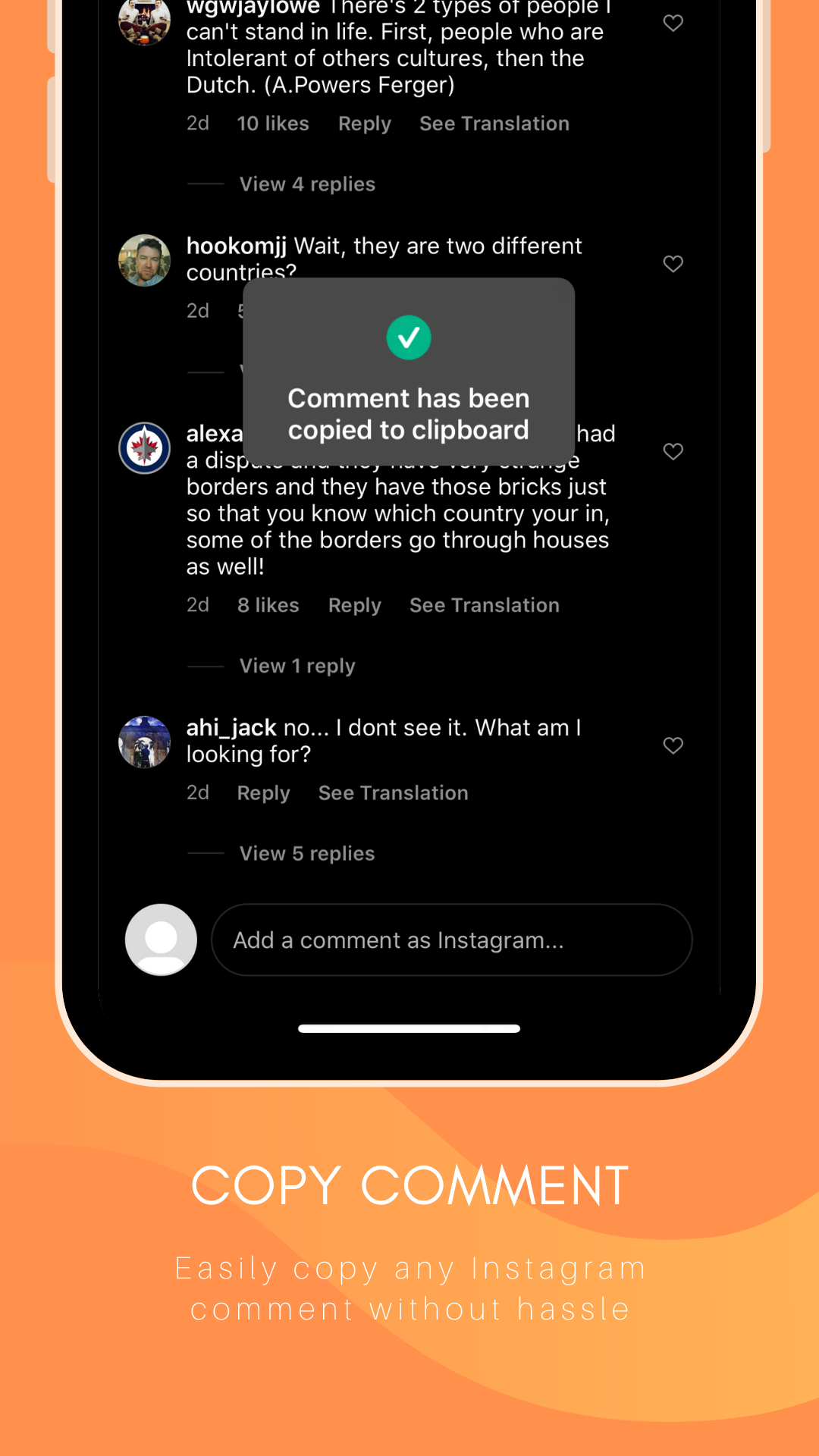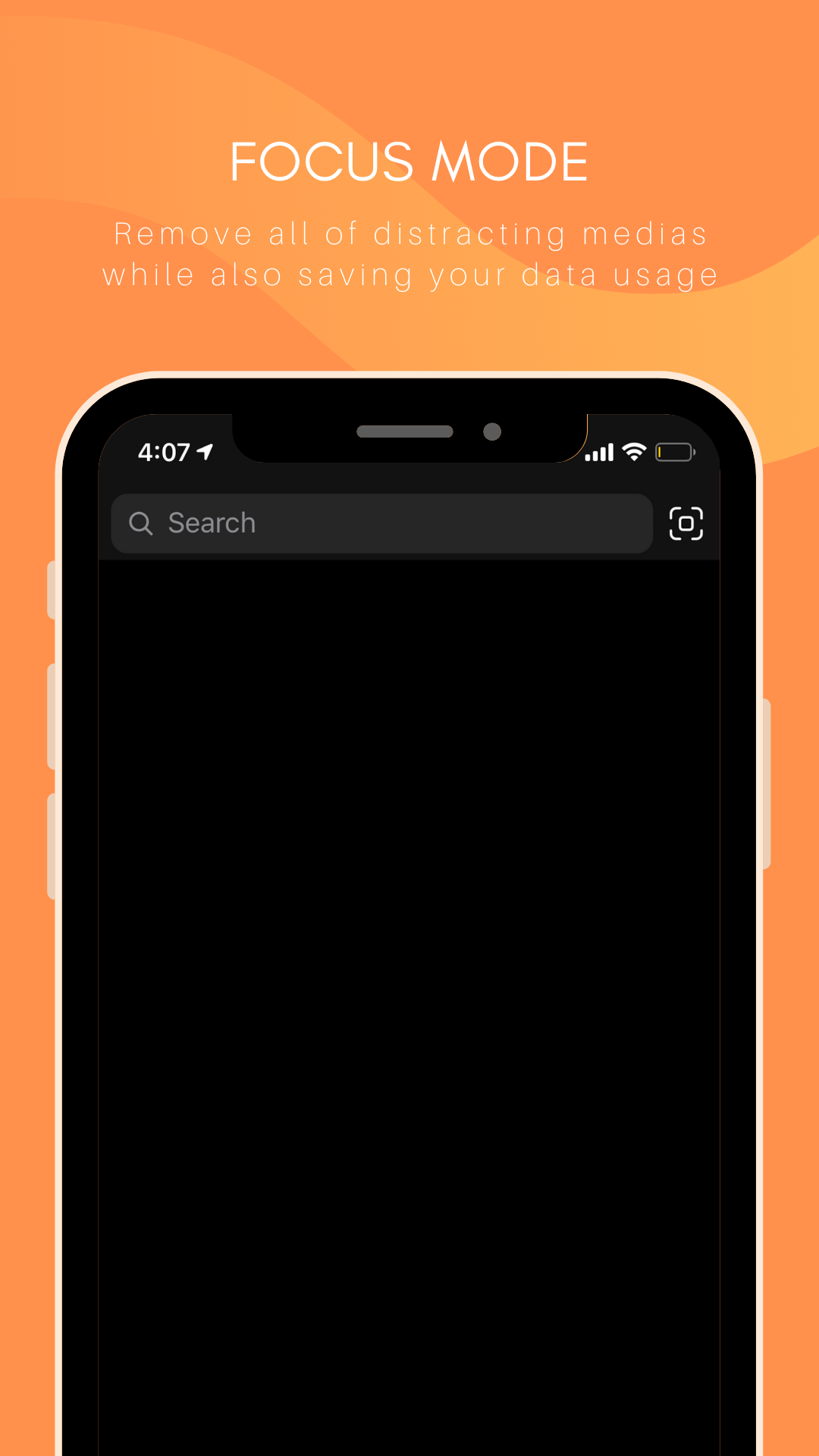 Information
iOS Compatibility
10 - Unknown
What's New
Added support for newer version of Instagram