UltraPowerSavingMode
Tweaks
A must-have tweak for jailbroken devices
UltraPowerSavingMode is a tweak that inspired by Apple Watch's power reserve mode. The main goal is to save the battery as long as possible, while you can still see only crucial access such as estimated time until empty or until full (charging), current time along with date, alarms, upcoming event and much more!
As seen on iDownloadBlog & iPhoneTweak.fr ✅
Features
QuickStatsUI****™ 💬
This is your interface to see a quick glimpse of crucial pieces of information. This is designed to be as simple as possible, not draining battery and easy to understand.
Tweak Manager 🧱
You've got a lot of tweaks currently running on your device? No problem! Tweak Manager can disable all of your selected tweaks when entering power-saving mode. So, say goodbye to any battery draining tweaks!
Smart Battery Optimizer 🔋
So you like automation right? If so, then this is a function that fits for you! You can automatically enter power-saving mode when Charging, Not Charging or Both based on certain device conditions. Entering power saving mode while charging will help you to charge your phone faster (you can see the estimation until full with QuickStatsUI), while entering power saving mode while Not Charging can save you more battery juice until you need it.
Apps Manager 📱
Some people like to close all of their apps, this function handle that automatically for you. If enabled, when your device enters power-saving mode, the tweak will close all of your apps on the application switcher automatically.
Alarm / Timer Manager ⏲️
What if I got alarms or timers running during power-saving battery? Well, don't worry! If enabled, alarms and timers will still ring while power-saving battery and you can press volume up to snooze (alarm only) or you can stop alarms or timers with a press of volume down button. Also, if you want you can set custom volume for both alarm or timers.
Vibration / Haptic Feedback 📳
Whenever you are inside power saving mode, the device will give you subtle feedback to tell you that you are inside the mode. This also applies when you about to enter normal mode again.
Optional Integration ♾️
With optional integration, you can even speak the device's current state with local or Siri voices, activate power-saving mode remotely, or even automate speaking device state periodically! This can be useful when you are charging and want to know about your device status.
Control Center Module 🎛️
To be able to access or enter power saving mode from anywhere (as long you can open control center), a control center module is included right inside the package without having to install an additional cc module.
Quick Tip ℹ️
Try to monitor battery temperature with QuickStatsUI. Keep the battery temperature under 34°C / 93.2°F to preserve battery life even longer. Room temperature may also affect battery temperature.
That's just some of the main features, while there are still things that are not listed here.
Get all of the features for only $3.99 $2.50! Purchase the license from settings app.
If you have any problem or questions with the tweak, don't hesitate to contact support on twitter (@prasadev_) or send me an email to [email protected] the support will gladly help you out with your problem or questions.
Other useful tweaks 💠
YoutubePlus - Your most complete Youtube tweak!
InstagramPlus - Your most complete Instagram tweak!
ChatSpeaker - Speak incoming notification with options!
DontStopMyCall - Don't hang up your active call when pressing the lock button!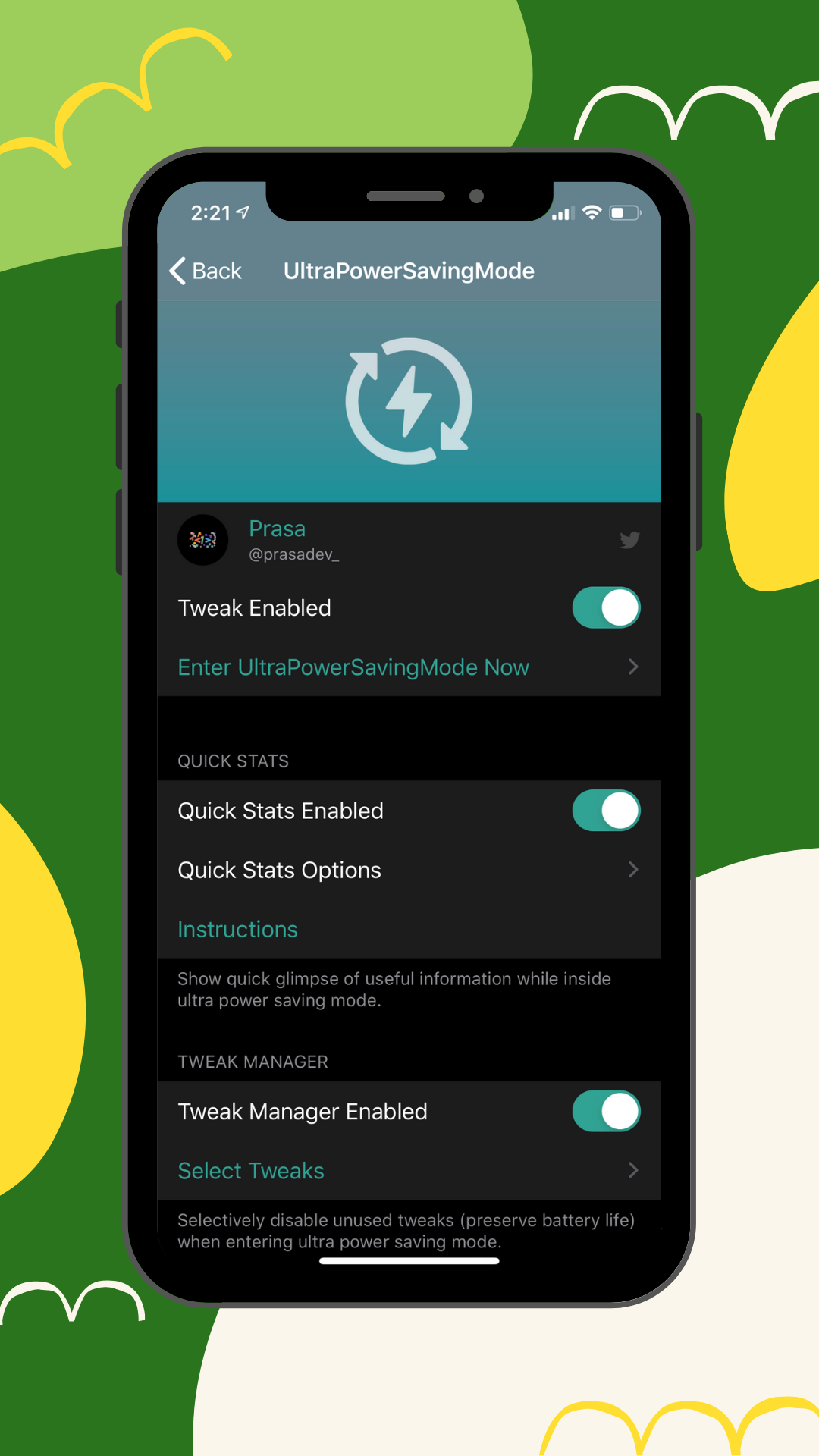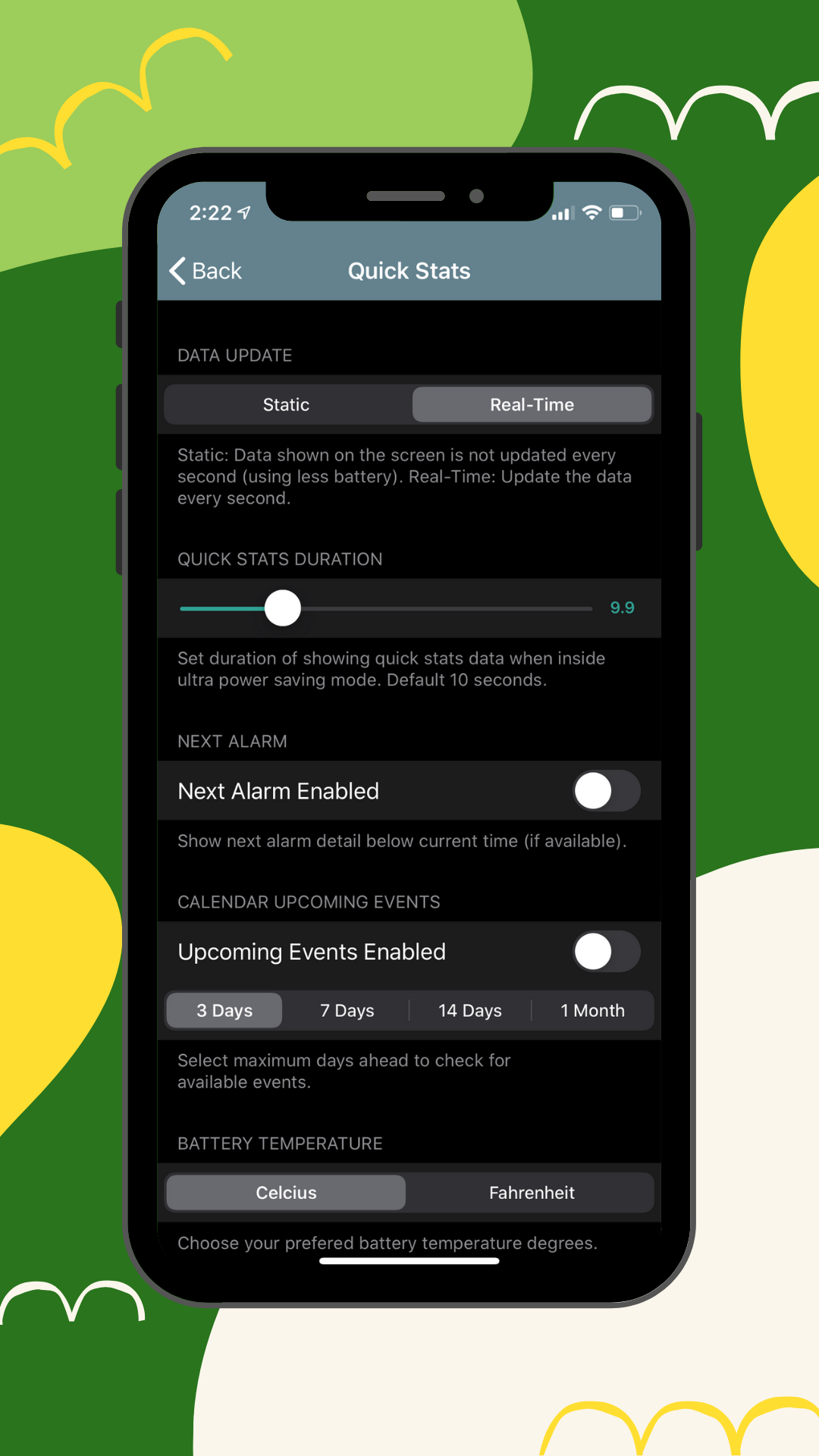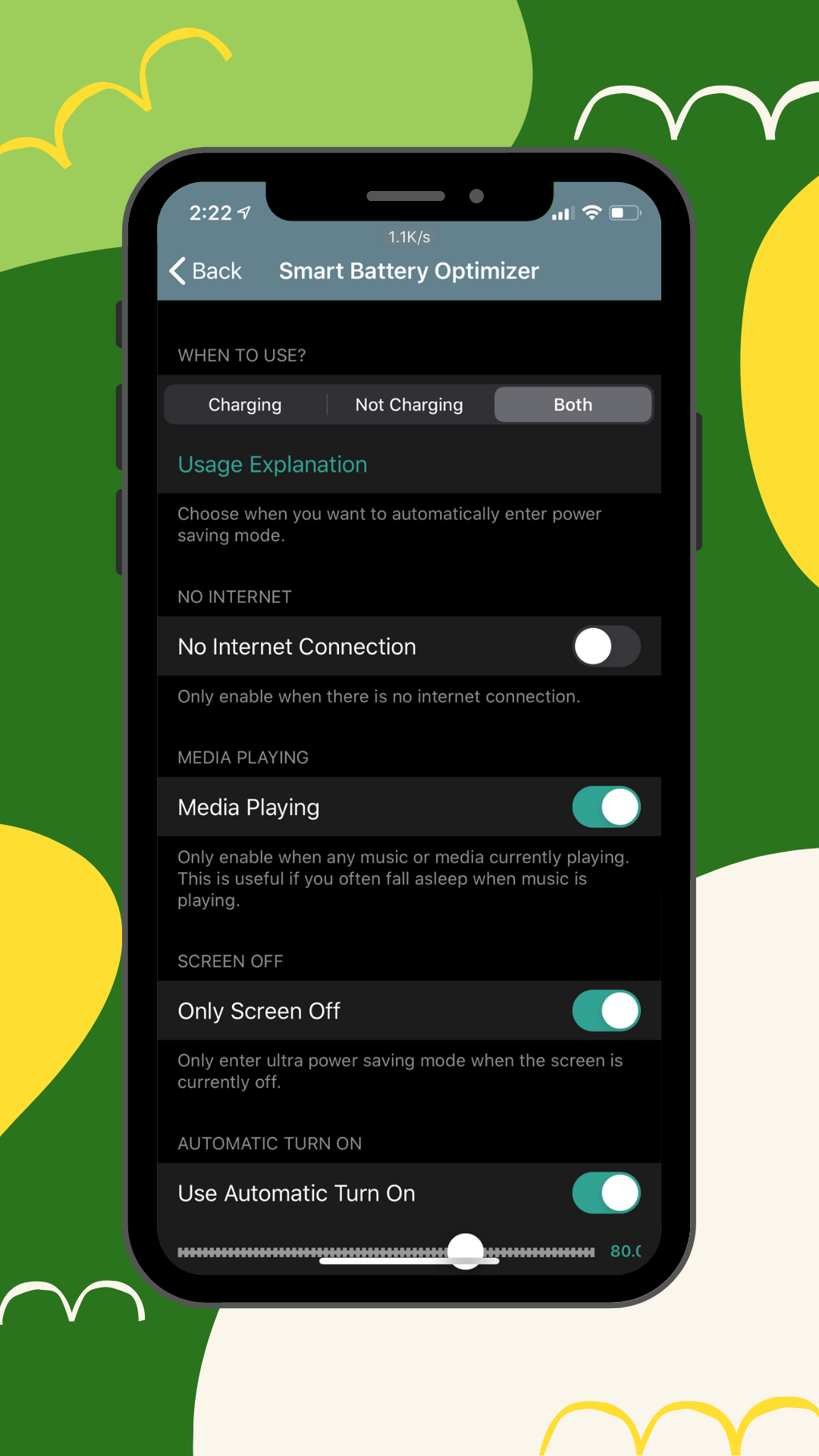 What's New
Added support for iOS 13.5
Added Chinese (Traditional) Localization (@CySxL)