An awesome widget!
Colors Dock is a free and beautiful widget. Apply with XenHTML**.**
This does not modify the original color of the Dock. It's just a widget.
It has several colors. And be of your liking;
BlueyellowDegrad
LightBlack
LightBlue
LightPink
LightRed
LightWhite
Lucid 
RedBlue
White
Yellow 
YellowDegraded
You can follow me on Twitter @Shadows_AAB
You can also add my repository
And you'll find, themes zeppelin, widgets, fonts and more. Al free
Does not work on lock screen. 
For a better operation, activate; "hide Dock blur" ... In XenHTML configuration.
I don't know the position of the iPhone X or plus. It was tested on iPhone 6s
If you like my job you can also support me by sharing or with any donation
You can follow me on Twitter @Shadows_AAB
Look at some other jobs:
You can also add my repository
And you'll find, themes zeppelin, widgets, fonts and more. Al free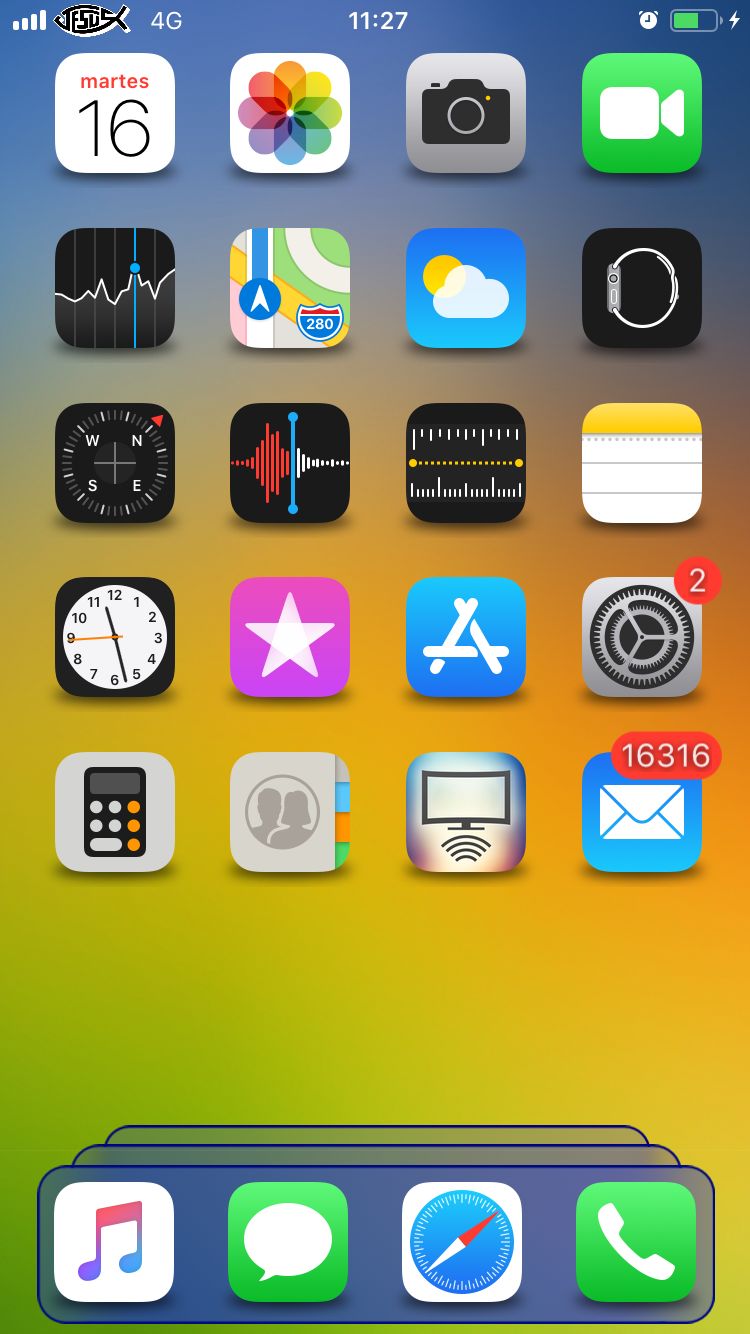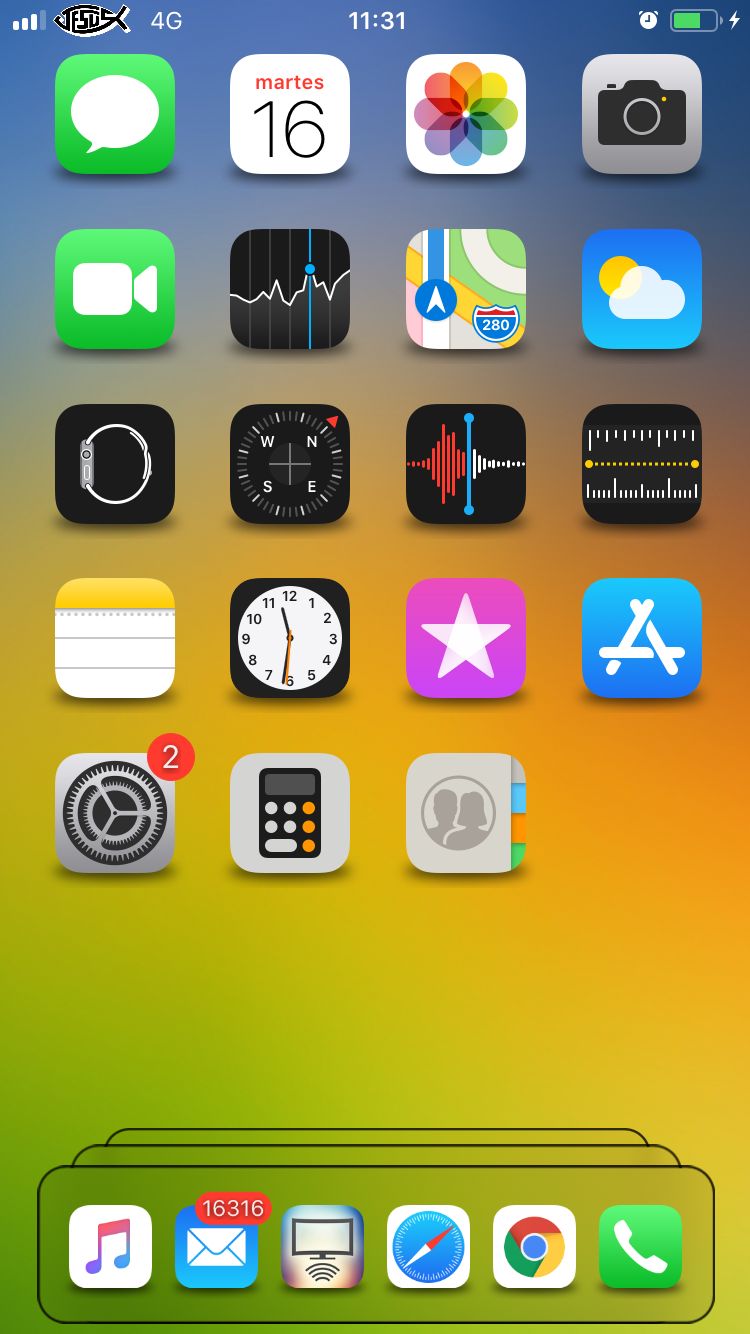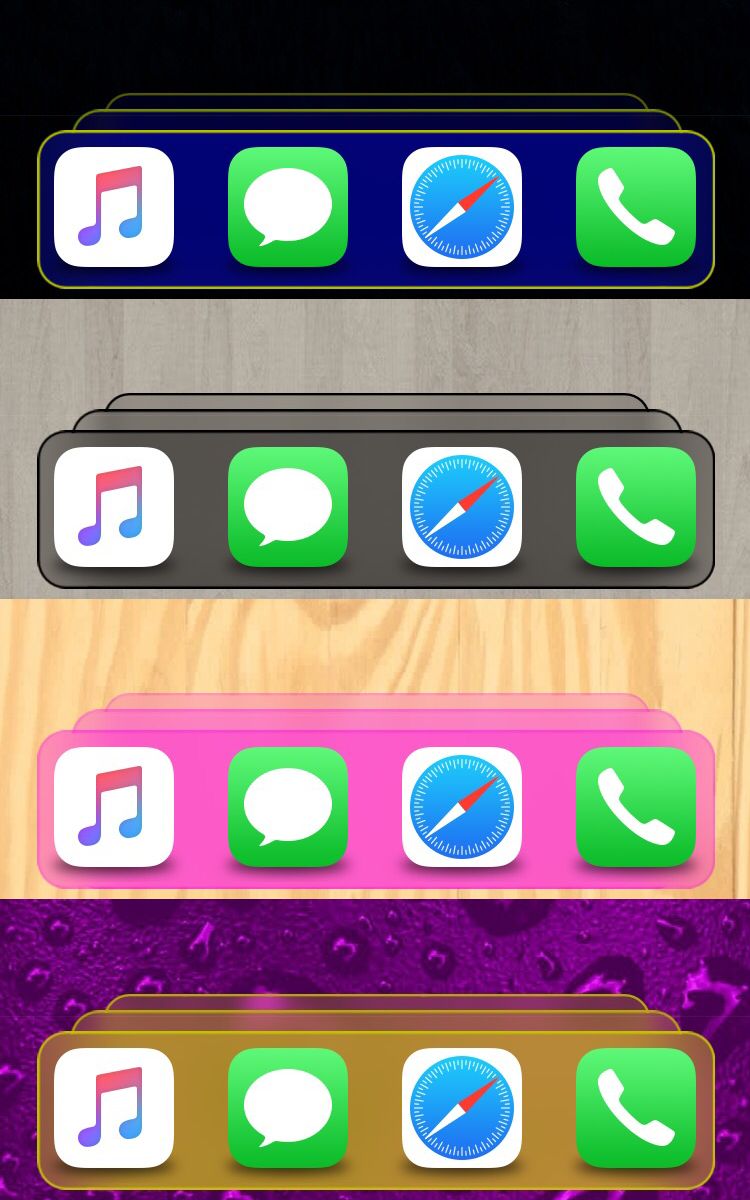 Information
iOS Compatibility
11 - 13.5